Hada Labo Air BB Cream Review
September 26, 2011
Hada Labo is my favorite skincare brand because of its nice performing to improve my skin elasticity and smooth it out. Therefore when I knew that Hada Labo launched a BB Cream, I was really crazy for it and wanna buy it so bad!
But, does it really work as amazing as the skincare?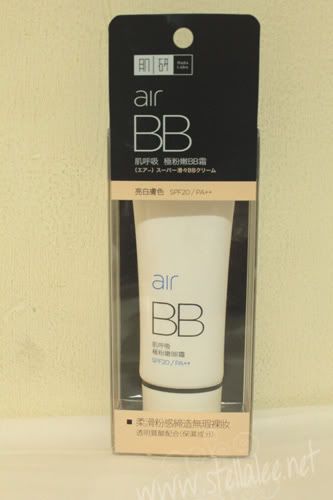 "Hada Labo BB Cream SPF20 PA++ contains oil control and concealer formula that can effectively cover facial pores and other defects. While adding hyaluronic acid and hydrolyzed collagen, moisturizing and antioxidant can effectively. After using this product, it make your skin also supple and soft all day long. " - SASA.COM
It sounds so promising! And even without all the description I had been tempted already by this product because of the brand, "HADA LABO"
Hey, it can't be bad, right? After all Hada Labo is one of the best japanese drugstore skincare and so many have sworn by it!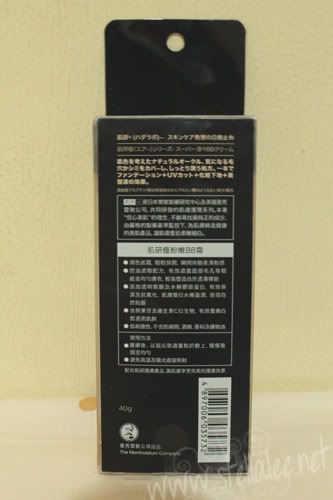 As usual, Japanese drugstore products dont contain english description on the box :( But it contains SPF 20/PA++ that works for protecting your skin from UV Ray. It's also alcohol and fragrance free, instead it contains Hyaluronic acid like other Hada Labo products are.
*
*
*
The Swatch =
The undertone for this BB Cream is yellow, and its not sticky at all.  The texture is quite thick and the consistency is really good, not watery at all. Easy to spread as well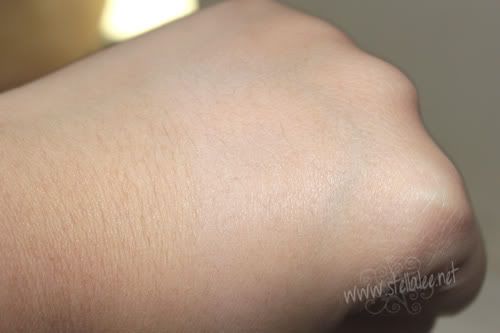 *
*
*
Okay a lot of you must have liked and be tempted by this product so far. But what's the most disappointing is, that this BB Cream is such a fail! It doesn't cover anything like what other BB Creams do. I dont even bother to put the before after because it doesn't give any difference on my face! All it does is only smooth my skin when I touch it, it feels like a foundation primer instead of BB Cream. Hada labo should have named it make up primer or UV Base instead of BB Cream, because BB Cream is supposed to cover imperfections, even it's sheer
My Final Opinion =
Pros :


Smooths out my skin


Lightweight


Easy to spread


Cons :


Plain packaging


Pricey


Doesn't cover any imperfections


SUPER BAD OK! I'm truly disappointed by how this BB Cream works on me! So I sold it already because I just dont know what's the use of keeping it on me! And for those of you who still insist to buy this, I want you to think over and over, because this product is such a failure :-(
If only it covers nicely, I would probably give this product 9/10 because of the product's texture and ingredients, but this is just far below my expectation. Why should I wear a BB Cream that gives no improvement on my skin, correct?
Tell me gals, do you still want to try this or not?