Shu Uemura UV Under Base Review
September 06, 2011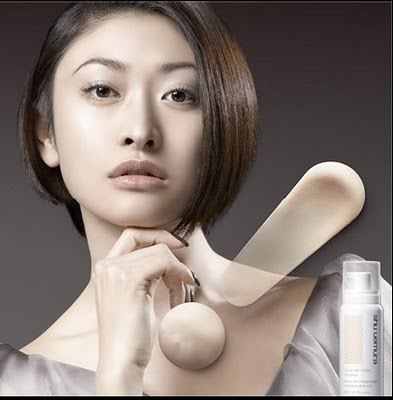 Shu Uemura UV Under Base is one of the best product from their brand and their most iconic product
. Yamada Yu is the brand Ambassador for this high-end brand, and her first campaign is the Shu Uemura UV Under Base
Yamada Yu is a singer, actress, and model from Japan. Her skin is absolutely gorgeous and she's very talented. You may notice her for her big appearance on TV such as
Son Rui from Nodame Cantabile, and Lucia-sama from Mei-chan no Shitsuji
And, I have owned this product for a while, so it's time to review it~!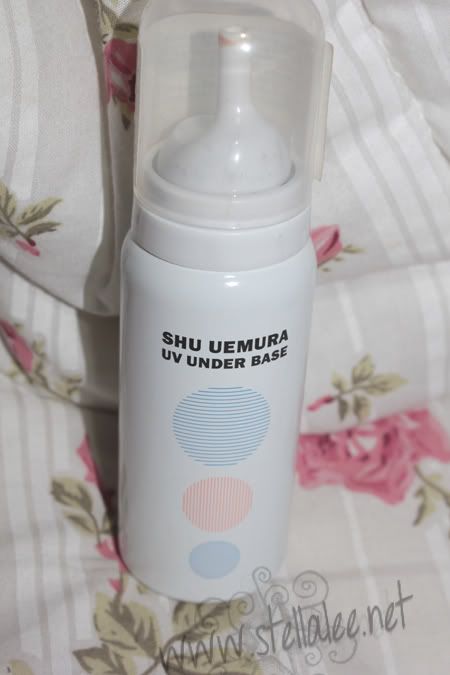 Shu Uemura's UV Under Base is the sensational mousse texture make-up base, beloved for almost 20 years as the must-have step for beautiful make-up creation for everyone who adores perfect make up canvas
When I purchased this, its still on its old packaging,
months later they changed their outlook appearance and upgrade the SPF from 17 to 30
! -_- Its really a good improvement but I did regret for buying it too early. I should have waited it longer!
The packaging is not as fancy as any high-end brands products but the product itself is really amazing. Sometimes I take out too much product and it's such a waste. But I heard the upgraded UV Under Base has upgraded this problem so its easier to handle
The mousse formula is really unique and it makes your make up smoother and not greasy like what any other liquid primer does.
Its suitable for any skin color
but unfortunately
it doesn't cover your imperfection nor even out your skin tone
. It makes my face glowing healthily though! Also I feel that my skin getting smoother after the application
So if you only want to have light coverage for a day, you can just use it and put loose powder on top and you're ready to go! It contains SPF17 PA ++ , and the new UV Under Base is SPF30 PA++ which I think is enough for daily basis. Although some prefer to add more sunblock as skin's protection
I forgot the exact price for this UV Under Base, I believe its around Rp 400.000 - Rp 500.000 ?
watch the CM of this product starring Yamada Yu here
*
*
*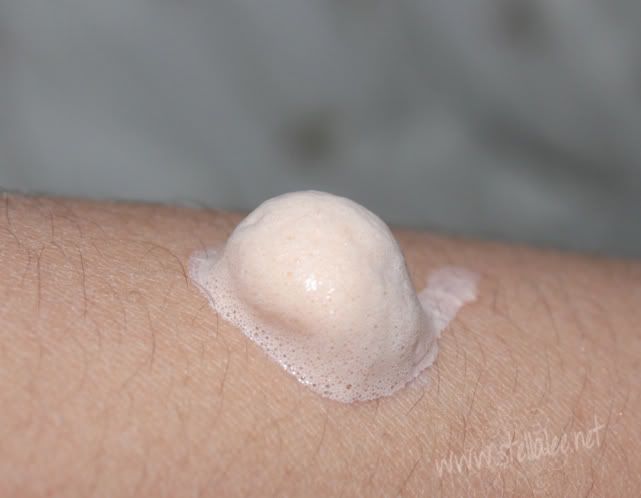 the light weight mousse!
once its rubbed, the foam disappears and turns into liquid
then blends it on your skin, and a little goes a long way!
it disappears on my skin perfectly but you can see that there's a line between my real skin with the UV Base. It gives more healthy complexion
*
*
*
*
*
Final Opinion
Pros :


Gives smooth base before putting on make up


Easy to use


Easy to get [available at almost every countries]


A little goes a long way


Travel friendly


Unique formula & unique packaging


Makes foundation last long


Adds flawless finish


Not fragile packaging


Cons :


Expensive


Needs to work fast on this product. Otherwise it would melt on some areas and leave white cast


Difficult to handle how much product will come out on the old packaging [new packaging is easier to handle]


People who are reckless and sometimes end up breaking their make up bottles. This product is safe if you accidentally drops it down because its not made from glass
I love this product! This base works amazing as a make up primer and its highly raved that it's comparable to Smashbox and Laura Mercier primer. I haven't tried those brands yet because its not available in my country, and Shu Uemura UV Under Base is easy to find because its available at every Shu Uemura's counters!
People who are reckless and sometimes end up breaking their make up bottles. This product is suitable for you if you are people who are reckless. Because if you accidentally drops it down, it wont break like any other products that are made from glass and fragile
I still don't think I would repurchase this product though,
because I still want to try other primers as well. Perhaps when I can't find anything that works as best as this product, I'll purchase this product again because its just amazing. I'm just not gonna stop looking for better product :)
Do you have any primer or base make up that you like? Recommend to me please!