Vassen Color Circle Lenses in Green Review
September 21, 2011
Pinkyparadise sent me a pair of circle lenses as a review purpose on my blog. The lenses have arrived safely a few days ago and I've already soaked it it before to wear it. It's Vassen Color Iris in green! :-) its a fresh green color that gives the innocent girl look!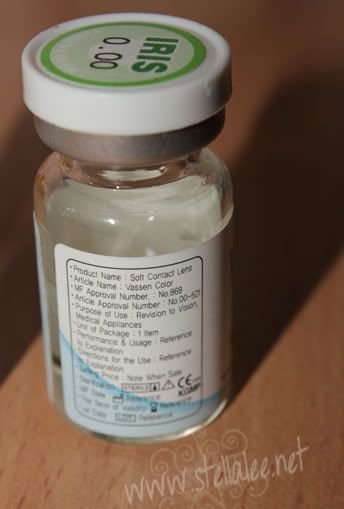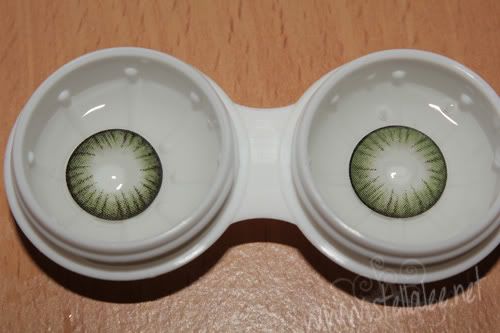 the pattern is really natural, and it has black outer ring to give enlargement on eyes, but it's not too thick otherwise it'd end up too scary. It's a fresh green color that compliments every one's skin tone!

indoor without flash
indoor with flash

outdoor with flash
outdoor without flash
outdoor without flash [sunset]
*
*
*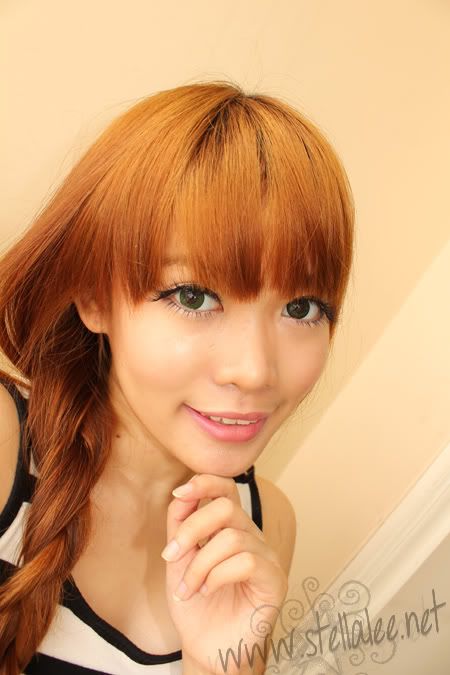 My Review about this lenses =
 The lenses are pretty natural in real life. It does enlarge my eyes without making them look scary because it doesn't overlarge the eyes. Although I would say that the green color doesn't look that obvious in real life. The color just peaks through a little from the lenses when you notice it carefully indoor, though under the sunlight, it's a pretty green color. So it's quite an upside down for this lens, because it doesnt give that vivid color on the eyes. But for those of you who choose for natural look, with only a hint of color, this lenses may be for you! :)
As for the comfort, I find that this is super comfortable! It doesn't irritate my eyes, nor give redness on it. I wore it for 6 hours and i still felt comfortable with it. It doesn't tire my eyes nor make it as sleepy as what other lenses do. But DO NOT ever wear any circle lenses more than 8 hours because its not recommended for your eyes safety.
 Overall, I love this lenses! Its really natural so I can use it for daily basis! It's not available yet in PinkyParadise, and the full name of this lenses yet hasn't been confirmed yet, but it will be sold soon on the store! so please wait for it ;)

Use Coupon Code stellalee92 when you're checking out and ready for purchasing circle lenses. You will receive a free animal cute case lens PLUS a mystery gift!
Tell me gals, What do you think about this lenses? Love or Hate? :)