Geo Princess Mimi Bambi Series in Almond Review
February 13, 2012
So, I know this lens has been around for longggg time, and I've already reviewed other types of Bambi as well on my blog. This time I get a chance to try the Almond type, which is in fact in my opinion much cuter and natural :D I don't really like the chocolate brown of the Princess Mimi because it looks red on me, and kinda scary. I see the Almond one has different pattern so I give it a go. The product is sent to me by my new sponsor, Tomato Online Shop , and I see that it's probably the cheapest store in Indonesia that sells Geo, so check it now!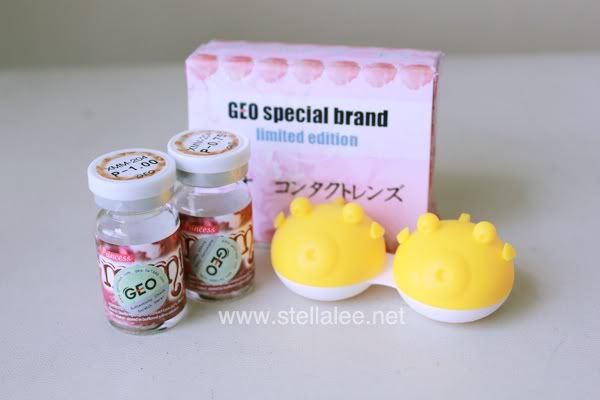 So I received a set of the lens. When you purchase it, you instantly receive a free animal lens case too. Also they sell authentic one as you an see from the GEO OFFICIAL sticker on the bottle :D
I got my power correctly! I am quite tired of online shops that don't stock my power :( But they have stocks up to 8.00 and all are ready stocks! :D So I'm quite pleased choosing products from them :)
This is how it looks like. It has black ring on the outer corner to make eyes look bigger naturally. The pattern is really simple, something that I love these days :heart:
This is how it looks like on my eyes with different lightnings [not using double eyelid tape at that time coz I ran out of it T_T]


room lightning

direct sunlight
with flash
*
*
*
*
Basically I love how this lens can make my eyes appear larger and more dolly , not scary at all like the chocolate brown one D: As for the comfort, I think it's still a so-so lens, I wear it for 6-7 hours and it's still okay. Once I used it for over 10 hours and I became so dizzy X__X So make sure to never use it for over 8 hours [recommended time for lens usage]. I love how i can use it on daily basis too because it doesn't attract much attention for it's natural look. Unfortunately I wish the color would pop out more :(
Here are some photos when I use the lens [not using lashes, trying to get myself used to see my photos without lashes LOL]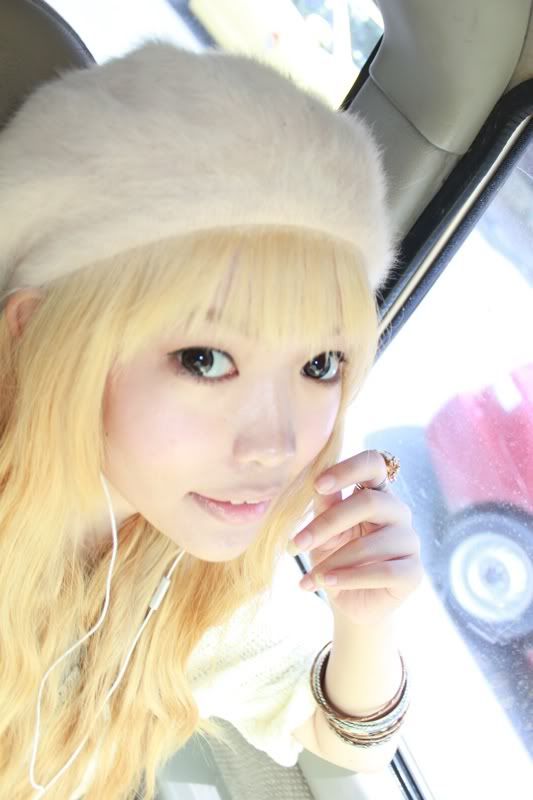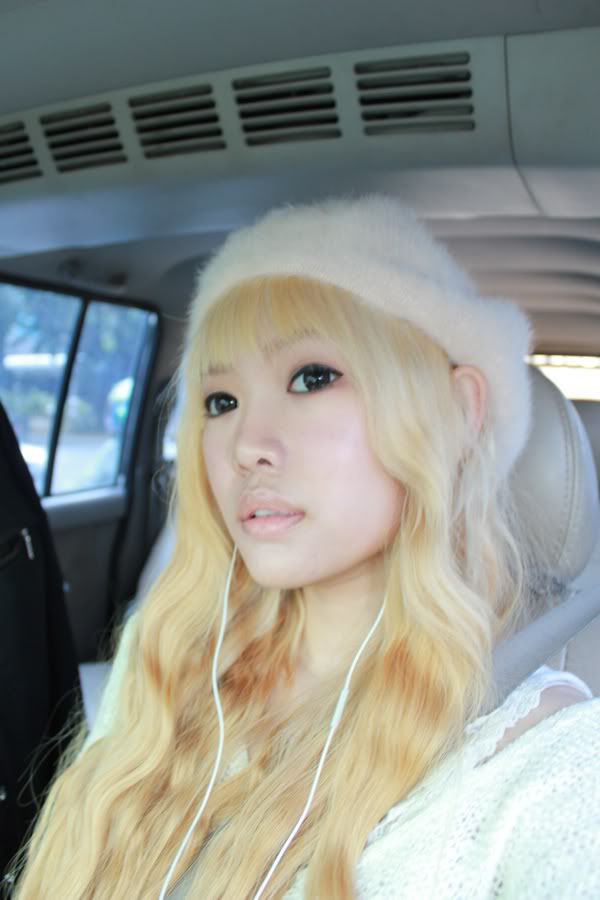 If you live in Indonesia, you can get it from Tomato Online Shop HEREÂ  for only Rp 150.000! Also, they have a promotion for bloggers. If you purchase one pair of lenses from them, and make a review, you will receive another lens for free! :D Great Deal or not!
and if you mention that you know them from me, you can receive 10% discount as well ^___^
What do you think of this lens? Do you love it or hate it? :)