Methode Swiss Thermal Cleansing Gel Review
February 08, 2012
So I got my Methode Swiss from SASA, and this is the first time I tried this brand. Methode Swiss proclaims that their products contain of Mineral Therapy that contains the very essence of nature and is a treasure chest of beauty to your skin. The product that I got is the Thermal Cleansing Gel which is a facial cleanser in gel type. This product replaces my old facial cleanser, Etude House Bubble Cleansing Foam that I love as it helps healing acne on my skin. So let's see how it goes on this one!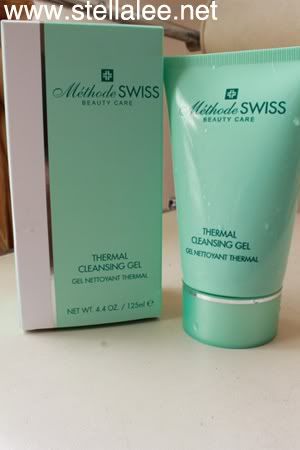 Methode Swiss Thermal Cleansing Gel is a crystal clear foaming cleanser that thoroughly cleanses the skin without stripping off its essential moisture. It leaves skin refreshed and clarified. Apply morning and evening on moistened skin with light circular movements with fingertips. Rinse with lukewarm water. Complete the cleansing process with the Thermal Hydrating Toner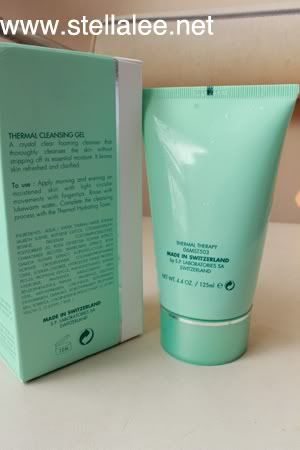 Methode Swiss Thermal Cleansing Gel comes in a long squeeze tube. Though the packaging is not as cute as I always love, but I like how I can store it on my bathroom safely as it's made from plastic. It claims has rose scent but probably it's just me, I can't seem to smell it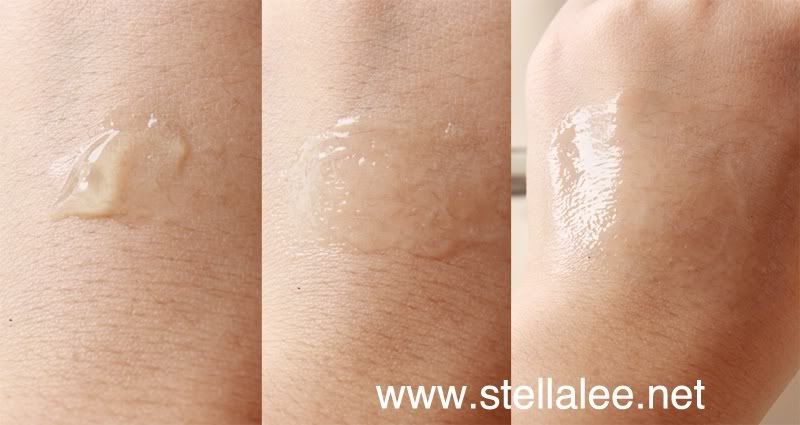 I love the cool sensation that I get when I apply this product on my face. It doesn't create thick bubble nor feel sticky at all, it glides easily on my skin as it's gel type. My skin feels refreshed after using the product but doesn't make my skin tight at all [something that a facial wash shall not do!]. I feel my skin is more moisturized and supple after using this product. I can also see that my skin is slightly brighter and more radiant
Now comes, I almost swear by this product but after a while usage, I notice that my skin breaks out T_______T
It provides tiny bumps all over my face, then it began reacting into acne [therefore I lack of photos these days T__T] So I stopped using this product and goes back to my Etude House. It's really sad because my skin can't collaborate with this amazing product. I don't think that this product is a bad one, but skin care is like this, what works for others may not work for you, and what works on you may not work for the others. I am seriously upset as It doesn't fit my skin though it's a good product T____T
Final Opinion =
Pros :


Comes in squeeze tube for hygiene issue


Gives a cool sensation


Skin doesn't feel tight after usage


Moisturizing


Skin looks brighter and more radiant


Cons :
Disappointed T___T I love how this product works, but I gotta stop using this as it doesn't work on my skin. I am quite sure that others may find this product works nice, probably my skin is just too sensitive on any ingredients inside this. Who knows.. But I'm recovering now, so you can see my photo again soon lol
Such a shame ): I'm planning to sell this product, and I see that SASA doesn't carry it out anymore. I think they're out of stock??
My holiday is over this week, next week I'm back to college D: And next week is also valentine, I havent prepared anything! o_O
Have you prepared for this Valentine? :)