Suisse Programme Cellular Whitening UV Day Protector Review
February 03, 2012
I've tried a whole set line of Suisse Programme Cellular Skin Care Line given by SASA generously for me. So for this time, I'm going to review one of them which is the Whitening UV Day Protector. As the name claims, it works as day cream and gives UV protection to protect your skin from harmful UV Rays. Suisse Programme is made in Switzerland, and I know this product because of SASA. I haven't seen any other stores sell it, and I dont know why. The product comes in a jar contains 30ml products. I've used this for a while, so let's review it!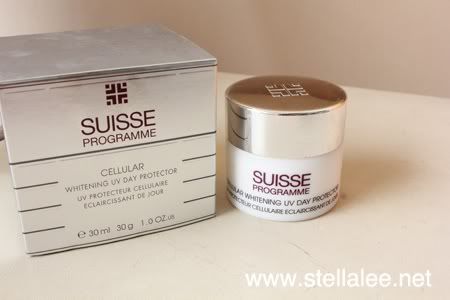 A soft regenerating and whitening cream, specially formulated for skin with a sign of pigmentation. Also recommended for anyone who desires a brighter, more radiant complex.Its fine and silky texture, is instantly absorbed. It contains a complex of "BCC", "BWC" and UV filter, which work together to keep melanin formulation under control. This moisturizing and whitening UV day cream is ideal for all skin types.



Honestly I don't really like the packaging as I am not a fan of jar product for hygiene issue. Suisse Programme doesn't even bother to include spatula. The packaging is sleek and clean, but it doesn't look sophisticated. Compared to its price which is USD134 in SASA after 20% discount, I expected to have a better and high class packaging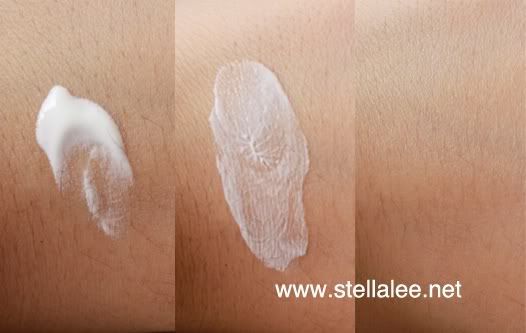 The texture of this cream is quite creamy and pretty rich, so a little goes a long way. It doesn't feel greasy :heart: nor makes my face look ghostly white / pale. It gives a little luminous glow and pretty moisturizing. I have to say that it makes my face less oily, it helps mattify my face thorough the day. After 2 weeks, I can see that my skin is getting brighter and more radiant
Final Opinion =
Pros :


Moisturizing


Protects skin from UV ray


Helps mattified my oily skin thorough the day


Gives radiant and healthy looking skin


Cons :


Product comes in jar without spatula


So Expensive!!!!


Packaging isn't that interesting / luxury


Considering the expensive price, I expect to have a better result and better packaging. Sure it's a good product, but it's not like my skin can't live without this product, so yeah XDDD I'd probably buy this again if the price is 10% from the original price. I dont understand why the price is so ridiculous :| It's not something that I can afford either though I want it :(
Probably this product is just not for me, as I concern more about acne?
What do you concern about on your skin? :)