Revlon Lip Butter Launching Event
February 20, 2012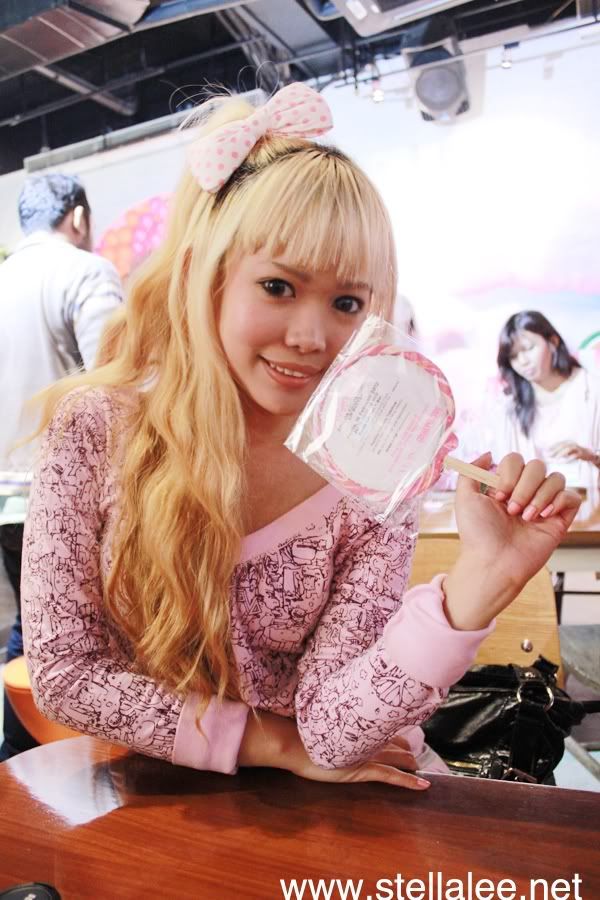 Okay this is seriously doesn't look like me because I almost never pose cute because it doesn't suit me, but hey, the theme at that night is "candylicious" so the dress code is supposed to be as sweet as candy. My wardrobe is full with monochrome stuffs but I manage to come up with this pink coordination
I look so tired because I woke up at 2 a.m and haven't slept since until the party. I had stuffs going on and also I attended my class until 2 p.m, then I waited for Marcelle to pick me up at 5 p.m at campus because I didn't know where the place was lol The event is full of bloggers and it's an amazing night, read it more!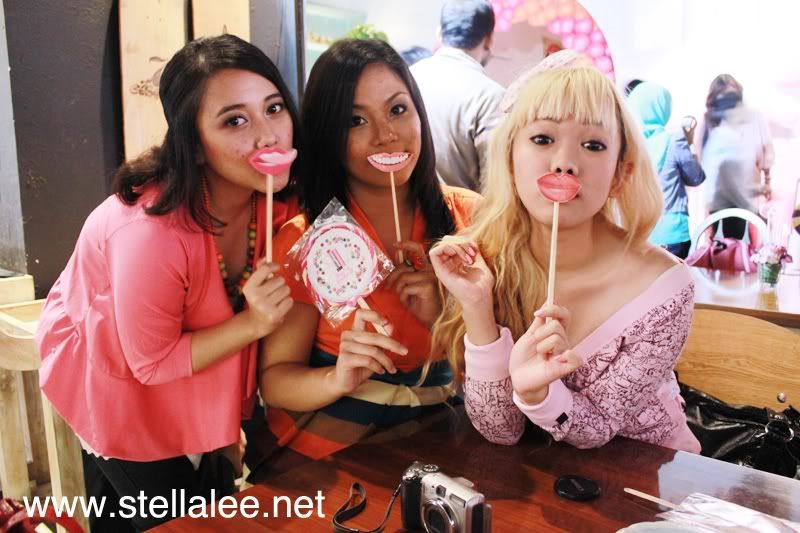 act cute #FAIL
In case you're wondering why I didn't look as glam as I was used to, that's because I was at class since morning, and didn't even prepare my hair and make up before hand. I did my hair, make up, and even changed my clothes inside Marcelle's car wtf [lucky I didn't get stopped by police lol] And I lost one of my false eyelashes too there! So I decided to put a lot of mascara, but it doesn't help T____T
I almost cancelled my attendance to there because I was so tired, I wasn't as sober as usual because I was so exhausted by my classes, homeworks, jobs, and events to attend. But I still managed myself to talk with other bloggers whom I haven't met before or haven't met for a while, because it's our event! :D
The event located at the Poste Kitchen + Bar, the East Building, Kuningan. The room was decorated according to the theme, candylicious!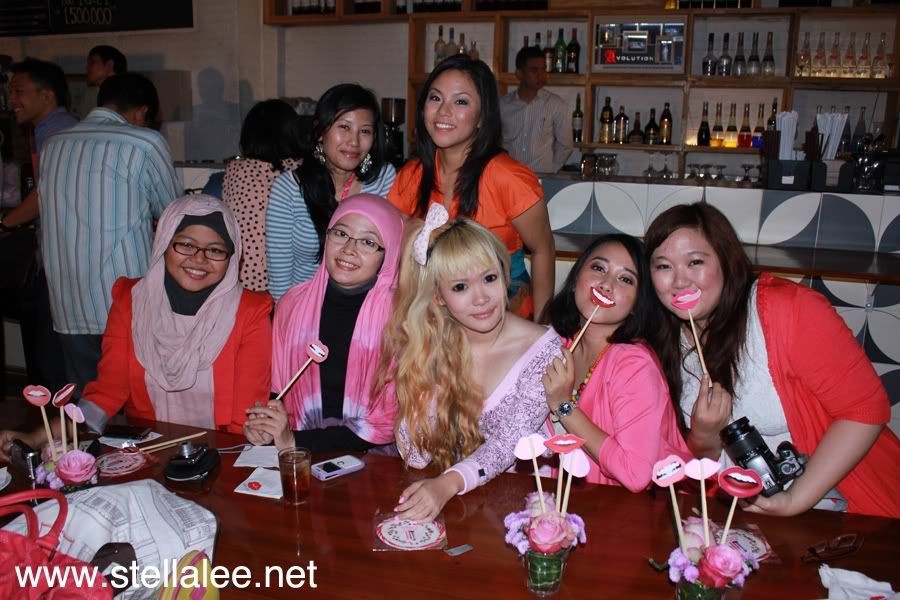 I haven't met with Mba Yuri and Mba Lily for a while! Miss them a lot!
Here's one of the best shot of all of us together! Well, obviously not everyone appears in this photo , but here are the most members photo group. All are beauty bloggers from Jakarta, Mada Foe is the only one who came from Bandung special for this event!
Are you in this photo, or do you recognize all of them?! Don't have to bother pointing out which one is me right lol
unfortunately Hanna couldn't make it at that day :( Our table is so full and so fun! I had so much fun talking and laughing with all of them, everyone are so nice and beautiful! They also have interesting blogs and nice make up as well.
I also met with mylovelysister. They are sister who manages www.mylovelysister.com , my beauty sponsor. They also run a beauty blog as well, and that night is the first time I met em! Ai Ni [the middle] won the best dress at that night! :)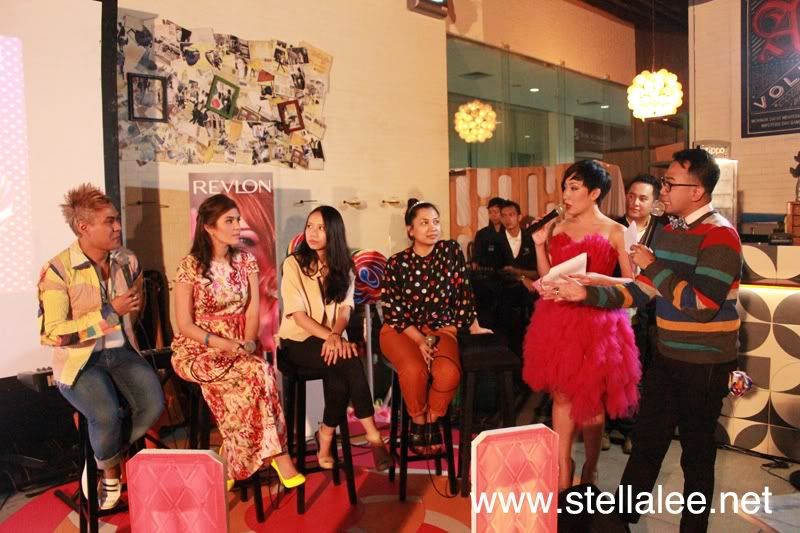 They have beauty and fashion talk and sharing at that night. We heard a lot about Revlon's vision and mission, their campaign, their products, and so on.
Carissa Puteri is Revlon Indonesia's Brand Ambassador and she's MAD MAD GORGEOUS AND BEAUTIFUL OMG! *Drools* I fell in love with her *____*
Her smile is so heart warming, and the way she talks and sits are elegant <3
We also had fashion and make up contest at that night!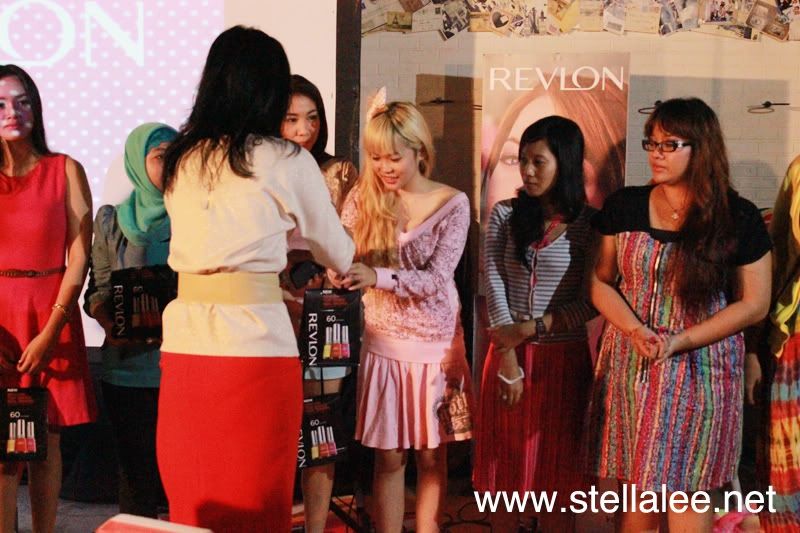 Not to mention Door Prize as well, I won one too :heart: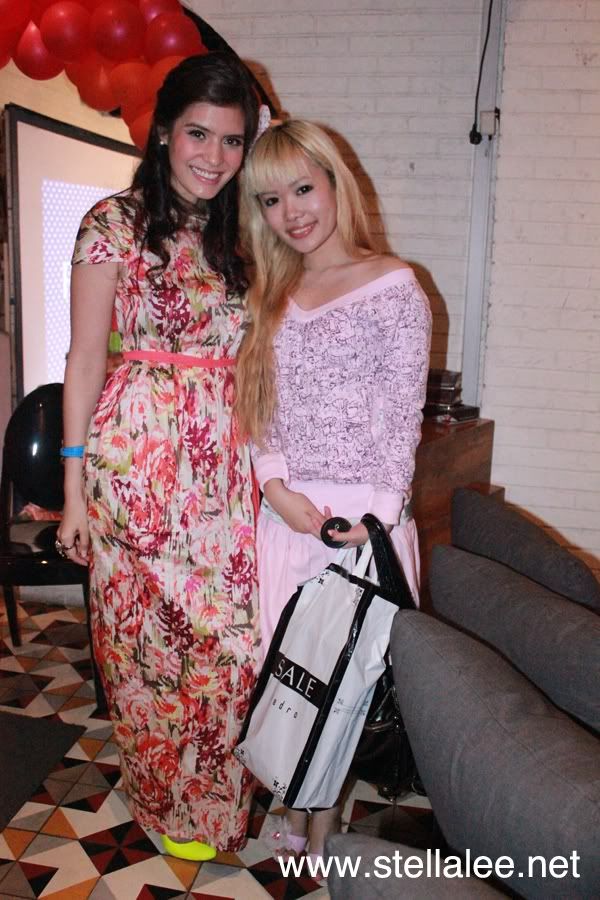 I managed to take photo with Carissa Puteri! In fact I didn't want to because I would look so ugly next to her beautiful features. She's so tall and slim. I think she lowers her body a little by bending her knee because I am so short [though I've stood up with my tip toe] so nice of her T_T <3
Also she compliments me, she said "wow you look like a barbie ;) " aaaaa T__T :heart:
If other people say that to me, I will say "no la I am not a barbie, I follow japanese style" and be offended ROFL but since she's the one who says that, I can't not take it as the best compliment ever! So sweet of her!
Another group shot again. I seriously had so much fun at that night. No matter how tired I was, having fun and socialize are a must! We also had goodie bag that consists 2 Revlon Lip Butters to be reviewed on our blog
Outside the venue, I suggested that we swapped colors that we didn't want to other bloggers because it's much better that way? I swapped one of my lip butters with Putri Kansil. And it will be reviewed soon on my blog!
The night was fun, but so tiring, I wish to meet all of them again on next event