NYX HD Studio Primer Review
February 22, 2012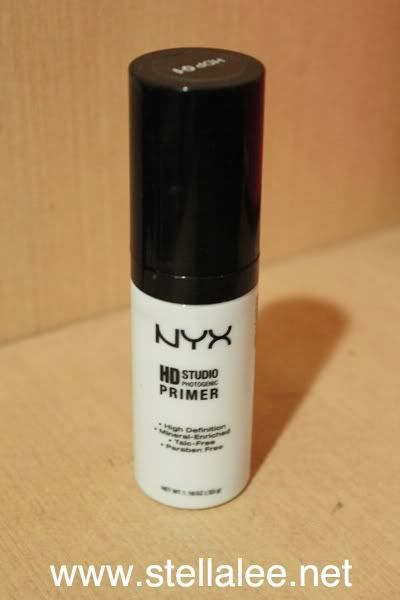 I got this product from months ago but had no time to review it. Primer for make up is a must for me, I can't stress enough about the importance of a primer that works as a barrier between your make up and bare skin.
I heard so many good reviews of this primer before, so I gave it a try to test it



High Definition Studio Photogenic Primer creates a fresh palette for liquid makeup or face powder application. Apply to clean and moisturized face. Silky and lightweight formula helps to erase the appearance of fine lines and pores for a smooth finish before applying foundation. Your makeup will look fresh and flawless all day - even into the wee hours of the night!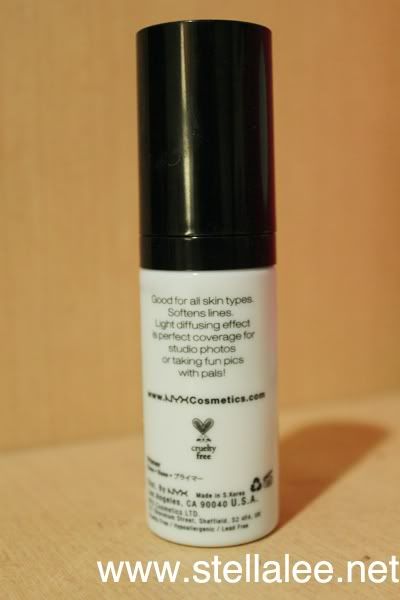 It comes with a pump packaging for hygiene issue. One pump is more than enough for an entire face. The price on the website is U$15 but I'm sure it's much more expensive on the retail counter in Indonesia [as usual]
Some points to be highlighted from this product are =


High-definition


Mineral-enriched


Talc-free


Paraben free


Swatch
The product is kinda thick and watery, and quite difficult to blend. I had to blend for like 2 minutes until it's absorbed well onto my skin, otherwise it would look greasy. What I really hate from this product, it gives a white cast that makes my face appear ghostly pale and whiter than the rest of my skin. It looks more obvious when I have flash photography. You don't want to have your face whiter than your skin, right?
After application, my skin doesn't feel smooth, but I do feel it's fresher and cooler. It also looks a little brighter and more radiant. Unfortunately with the white cast, is a big nay for me so I stopped using it
Final Opinion =
Pros :


Comes in pump packaging


The packaging is sturdy, perfect for travelling


Gives instant glow to the face


Doesn't contain talc and paraben


Cons :


Leaves white cast


Not moisturizing


Difficult to blend


Price is a little bit expensive at some countries


Personally I don't like this product. I hate white cast so much! I take my photos mostly with flash so if I have products that gives white cast, I will be definitely moving it away. In real life I look paler than usual as well. I love my Shu Uemura UV Base and Monistat more. They're perfect, and gives moisturizing effect
What's the big point of this product is just it's talc and paraben free. Other than that, I think there's nothing to be proud of from this product. It works like any other drugstore primers. After all, I think at least if you are out of choice for primer, you can try it. Though it will be the last option for me :)