Cyber Color Eyeliner Pencil in Black Review + Swatch
February 02, 2012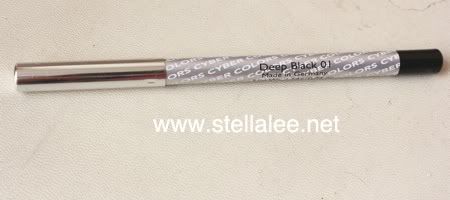 The first time I tried Cyber Color Cosmetic Brands, And it's the Eye Definer Pencil. I got this from SASA and the color is in Black. I know that Cyber Color has been promoted by them a lot, but in fact I've never known about this brand nor where it comes from. Let's give this one a try, shall we?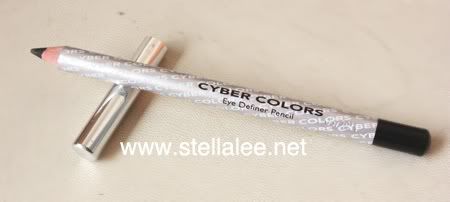 The product comes alone, wrapped by plastic only. The packaging is nothing special, just like any other black eyeliners from drugstore. I mostly use this to tightline my eyes for more defiinition, as this eyeliner is soft and smooth
Swatch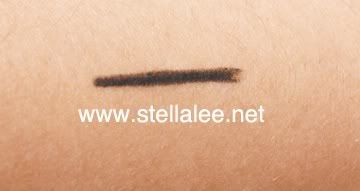 It goes on smoothly, and it gives a dark black color. Though, not that intense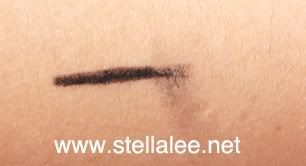 But once I rub it, it becomes smudgy. Due to my personal experience, mostly eyeliners like this will become messy on my eyes after a while, and make me look like panda, But it's just disappear after 3-4 hours. Staying power isn't that great, but probably it's because I have oily eyes too
The eyeliner is waterproof, but if you rub it when it's wet, it will slowly disappear. But one thing to be sure. If it disappears, it just disappears, it doesn't leave any stain or panda eyes :-O
Final Opinion =
Pros :


Waterproof


Doesn't leave any stain


Goes on smooth


Cons :


Will be smudged if you rub it


Will disappear after hours [depends on your eye's condition though]


I think that's all. This eyeliner is just so-so for me.. And If I'm not mistaken, an eyeliner from Cyber Color is only about 6-7 USD, so it's quite affordable.
Give this a try, and if you need help, you can learn about eyeliner and other makeup with online
beauty school classes. It's not the best product out there, but not the worst either. What I love the most from this eyeliner is it disappears completely [ doesn't leave stain ] on my eyes if it's smudgy. I don't know but, mostly when I use eyeliner on my lower lashline, it will become smudgy and makes me look like Panda after a few hours
Cyber Color Eyeliner is okay as long as you dont rub it.
If you ask me, yeah, just a so-so eyeliner
Have you found your holy grail pencil eyeliner? :)