Biore 2 in 1 Cleansing Wash Review
January 30, 2012
Just a quick review about one of my best find in drugstore. I have owned this product for a while, but I just have time to blog about this. I know that Biore made a good make up remover as when a friend of me back from Japan, she brought a tons of Biore Cleanser, and I tried hers, and it's amazing! Not to mention the cheap price!
So when it makes an appearance on my local supermarket, I grabbed it without thinking. For only $4 per bottle, I think that it's pretty affordable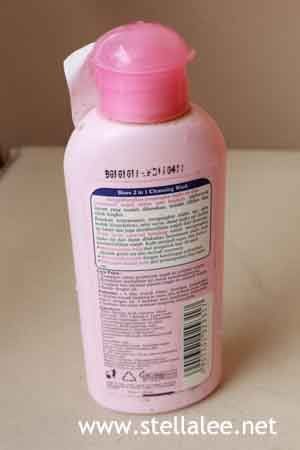 My first impression of the product is that it's cute as the packaging is in pink. But it looks kinda cheap, and the bottle is in plastic. Though I prefer to have plastic bottle but I always want to have unique and pretty packaging. But well, can't expect that from a drugstore product right?
This Cleansing Wash promises you to clean your make up + wash your face in one step only. So you dont have to do double cleansing. I mostly use this when I am super tired after party or what, and I want to go sleep as soon as possible
The texture is quite watery yet thick, so a little goes a long way. This product will last for quit a long time because of it.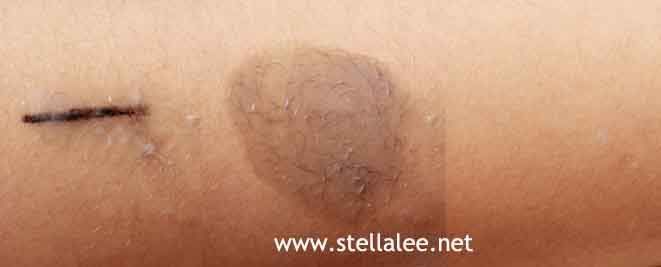 So this is the photo where I draw eyeliner on my hand. I put a little Biore 2 in 1 Cleansing Wash + water there. Then on the next picture I rub it a little, and you guys can see that it cleanses really thorough! o____O Rinse it off with water, and it's super clear!
I've tried tested it to clean my COMPLETE Make up by only use this product by swapping cotton pad with toner, to see if there's any residue left. And guess what, NONE!!! It's super CLEAN! I am super impressed!
Though the downside, I feel that it dries out my skin so much, so I have to slap a good amount of moisturizer after using this product >_<;
Final Opinion
Pros :


CHEAP!


Available in any local supermarket


Cleanse thoroughly


2 in 1 Cleanser. Make up cleanser + facial wash


Cons :


Dries out my skin


Packaging looks cheap [well, since it is?]


I seriously recommend this if you want to have a good make up cleanser without paying a ridiculous amount. This product seriously makes a good result, though it has down side as well. I'm planning to stock again when I run out of it. After all it's so cheap too! You can easily find this on your local supermarket, I got mine from Carefour! Price is about Rp35.000 / $4! AMAZING! :O