Kanebo Make Up Contest
January 25, 2012
Hello everyone!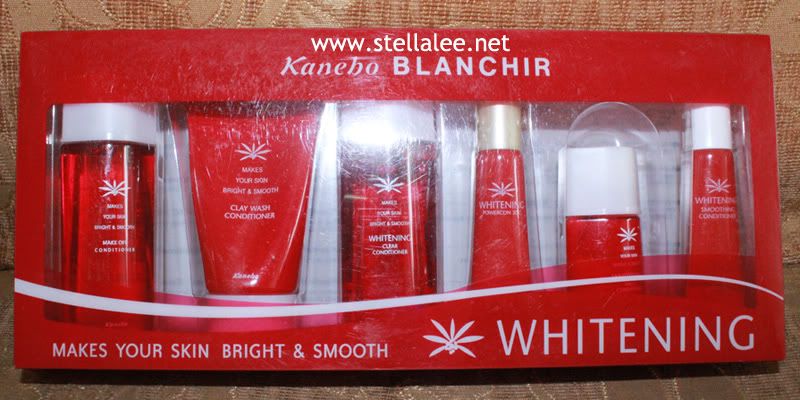 This time the contest is for those who live in Jakarta, so I will use Indonesia language instead. Just skip this post out, and sorry for those International readers and non-Jakarta readers :( Buat orang Indonesia, ntar ke depannya kalau yang di Jakarta sambutannya bagus, pasti diadain lagi untuk seluruh wilayah, ditunggu + disupport aja yah :D
Jadi pertama-tama thanks banget buat Kanebo Indonesia yang sudah bersedia untuk mensponsori make up contest ini. Karena kalo giveaway itu kan udah biasa banget yah, ditambah lagi sering banget orang udah ikutan tapi gak menang karena gak beruntung. Jadi kali ini diadaikanlah make up contest biar lebih seru! :D
Untuk contestnya sendiri, kamu cuman perlu re-create this look semirip mungkin! :D
Cara untuk ikutan kontes ini gampang banget :D
1. Create the look semirip mungkin dengan model. Fokus utama di make up! Jangan lupa di fotomu itu ditambahkan slogan kanebo. Slogan tersebut bisa di download di SINI
2. Like Facebook Kanebo di SINI dan facebook ku di SINI
3. Follow Twitter Kanebo di SINI
Kalau kamu sudah selesai melakukan ketiga rules tersebut, silahkan comment di postingan ini dengan data berikut



Nama =




Usia =




Photo = [give the link here]




Produk yang dipakai untuk create the look =




Facebook =




Twitter =




Email =



Hadiahnya? Tentu aja oke dong! Kamu bakalan dapetin satu set skincare Kanebo Blanchir!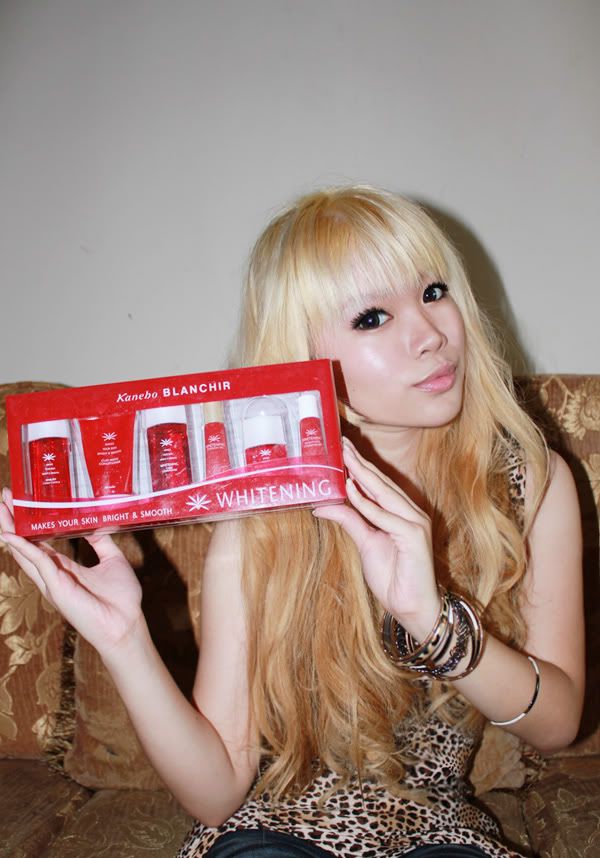 Blanchir dari Kanebo ini merupakan produk yang diperuntukkan untuk kulit yang kusam dan berjerawat. Biasanya diperuntukkan bagi kulit normal, berminyak, maupun kombinasi. Nah Blanchir ini juga banyak dipakai kaum muda yang belum memiliki masalah kulit seperti keriput. Kondisi Jakarta yang banyak polusi dan sinar matahari yang menyengat tentunya membuat kulit kita kusam dan lesu. Kali ini kamu bisa cobain sendiri kehebatan Blanchir untuk mengatasi keluhan kulitmu!
Lebih serunya lagi?
Pemenangnya bakalan ada 5 orang! :D
Jadi semakin besar tentunya kesempatan kamu untuk mendapatkan satu set skincare istimewa ini! Worth Over Rp 750.000 per set!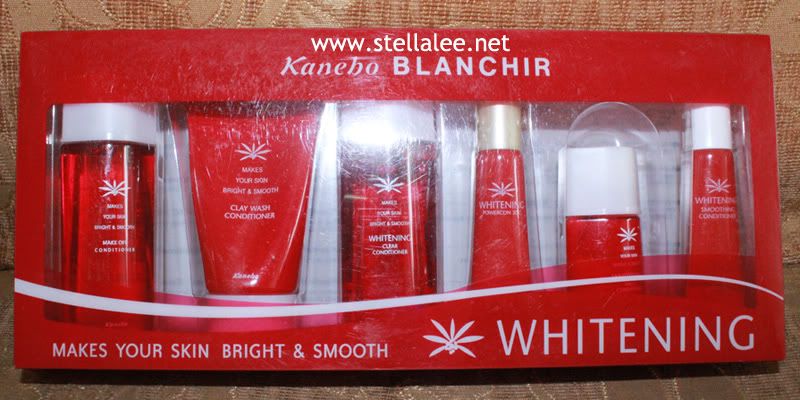 Set skincare ini terdiri dari =
Make Off Conditioner [Cleanser], Clay Wash Conditioner [Facial Wash], Clear Conditioner [Lotion], Powercon 3DC [Essence], Milky Conditioner [Emulsion], Smoothing Conditioner [Lotion]
*
*
*
Contest ini diadakan dari tanggal 25 Januari 2012 dan ditutup pada tanggal 15 Febuari 2012.
Tentunya 3 minggu itu waktu yang cukup untuk foto-foto dan upload terus share disini dong? :D
Bagi yang mau tanya2, bisa menghubungiku via FORMSPRING atau TWITTER atau FACEBOOK page yah :D Jangan dicomment disini karena disini untuk ENTRY saja.
So GOOD LUCK to you all, ladies! Ditunggu yah partisipasinya ;D