I'll be back..
October 17, 2011
with my new hair! :heart:
Oh yes I'm so excited finally I can have my hair becoming ash blonde. I haven't bleached my hair for the past 2 years because of the damage that it caused to my hair. I'm not sayin' that my hair is perfectly healthy like virgin hair but now I know how to take care of my hair much much better than before. So yeah!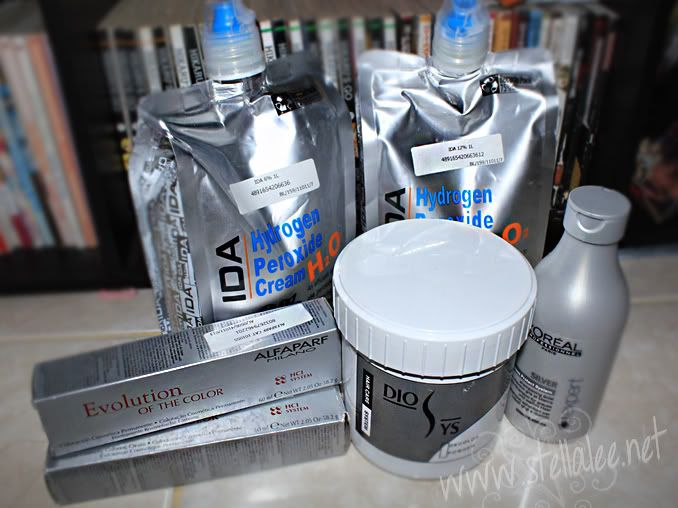 All the preparations are complete! The developer, the bleaching powder, the hair color, and the shampoo.
Gosh, I spent so much money on this, will be starving for lunch in campus now lol
Well I still have 2 days left for my exam, which is monday and tuesday. Afterwards its over and I have days off until the next monday. So I will spend the rest days by doing my hair. As the color will be better if I dont wash my hair, I decide to not wash it out for a few days before the bleaching and coloring process. Therefore I can't make any new post at the moment unless it has been on draft.
So please wait forward, and I hope it would turn out nice!
P.S = What I worry the most now is my safety lol I wish guys in Jakarta wouldn't kidnap, rob, or rape me because of this hair [f*ck all of them la =_= for those of you who live in jakarta must have known how bad women's safety is in here, right?]
ok talk to you gals later then :-*