Psst It's Our Little Secret
October 14, 2011
If only there was no pollution and dirt,
If only there was no acne and any other skin problems,
If only I lived in a village full of trees and flowers,
I wouldn't have to treat my skin!
lol
Wasn't born with a perfect skin, therefore I have to work harder to achieve clear skin! My secret to relieve stress after a week with full of hectic tasks and appointments is to properly give it a day to rest at least once a week. Skin can become stressful as well! So maintaining it everyday is really necessary! I know my skin is not perfect like some girls, but it can be much worse than now if I dont take care of it well
After all, Jakarta is full of dirt and pollutions. There were times when I had holiday for months and didn't go out as much as I used to when I go to campus, and seriously my skin was much better. Crazy right? Using my daily skin care routine is not enough for me. Exfoliating and masking my skin once a week is needed to keep it free from dead skin and tired skin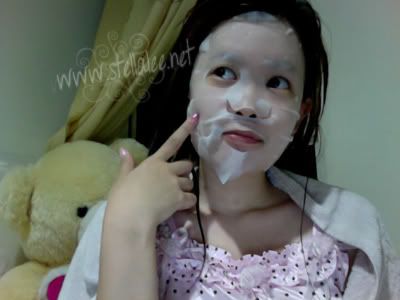 Mask Time!
I have dozens of masks stored in my refrigerator, waiting to be used once a week. Sometimes twice if I feel so stressed and skin needs to be pampered. Usually I exfoliate it first with my Cure Natural Aqua Gel  then finish it with masking. I love My Beauty Diary Masks Series as it's affordable and gives nice result! Currently in love with their Sake Type! It moistens my skin perfectly!
And I just came back from bath, an my hair usually becomes dark when I just washed it, no I dont dye it back to black lol in fact I'm planning to get ash blonde soon!!! *random*
That's  my little secret with you guys haha. Not even a proper blog post lol But tell me,
What's your secret to keep your skin clean when you live in a city?