Shiseido Integrate Accents Eye Eyeshadow in PK 760 Review and Swatch
October 30, 2011
With high rating 4,5 / 5 on Make Up Alley, I thought that this eyeshadow is a must to try! Behind the high end brand, Shiseido, which is really popular too in Japan, I decided to give this one a try! Pick out PK760 Shade which is a feminine look with pink and purple eyeshadow to enhance the eyes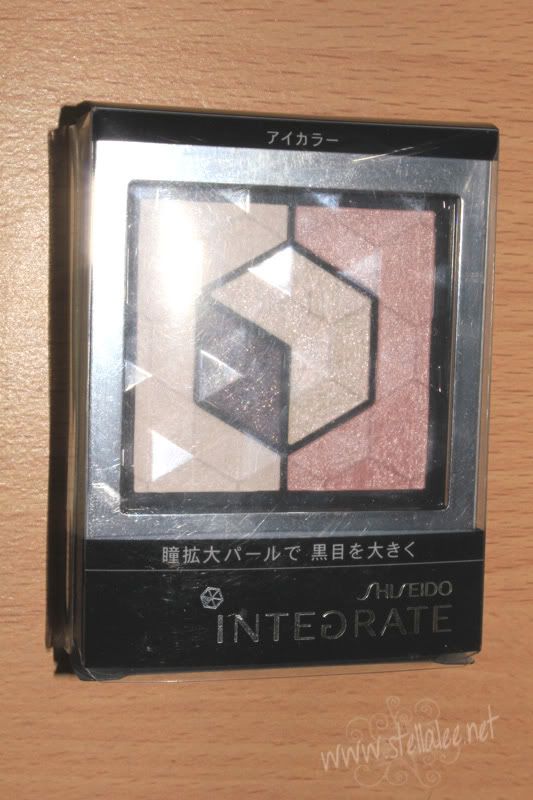 The Shiseido INTEGRATE Accent Eyes Eyeshadow is a sparkling palette of four rich and versatile colors that allows you to create a vivid and sexy make-up looks. It contains Shimmering pearl shining particles  that add contour & shine on eyelids to create impressive big round eyes effect.  The Magnifying pearl shimmering eyeliner shade powder can be used to deviate the contrast of your eyes.  Finalize your eye makeup with the Magnifying shimmering highlighted powder to the eyebone & lower inner corner of eyes to achieve flawless glowing effect.  Special Fitting oil ingredient naturally blends with your skin, long lasting and stay moisturizing on eyelids.




I really like the packaging as it looks really luxury and doesn't look cheap, something that you can expect from Shiseido. The dual ended brush is really soft and well-thought. The price itself is about 22USD online, which I find that it's a little pricey for a quad eyeshadow palette, but I consider this a fair price by seeing the brand and the packaging. Unfortunately it may not available in many countries, Indonesia don't have this one either. They come with some other color choices as well such as green, brown, and so on. Also on the behind packaging's box, there's an instruction on how to use this eyeshadow palette on the eye. Something that's really nice for beginners!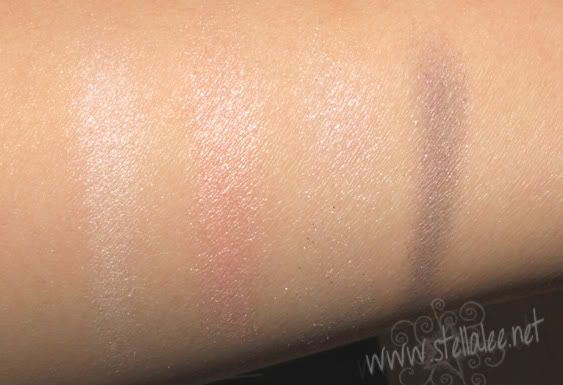 As for the texture, I think it's really smooth and easy to blend. Although it contains shimmer and glitter, it doesn't fall out easily, which is impressive! Although the finish is reallllyyy sheer except the purple one, and it looks somehow brown on the photo. The photo is taken without base eyeshadow, I think this one is more perfect for anyone who is more into natural and feminine look, as it won't look too much. The result is shimmery, and it won't appear that nice on the photo as it's pretty sheer, although the color is buildable. I don't like shimmer so I don't really want to purchase any other palettes from this series :-S
Final Opinion
Pros :


Great packaging


Easy to blend


Carries many variant colors to choice from


Not chalky


Doesn't fall out


Cons :


The eyeshadows are too sheer


And no, I won't repurchase this product anymore as I dont like shimmer eyeshadows, I'm more into matte and pigmented eyeshadow so this one is a no for me. But if you like natural and shimmery finish, you definitely need to try this one out!
How about you? What's your favorite eyeshadow quad at the moment?