Wacoal 30th Anniversary - Encounter with Miss Universe 2011
October 09, 2011
 So last saturday, I attended Wacoal 30th Anniversary with Franky! Thanks to his invitation! :heart: He had invitation because he's wacoal's official Indonesia blogger! Visit his blog for his amazing work! :D I received his call a day before the event and he mentioned that Miss Universe 2011 and Putri Indonesia 2011 will be attending the party as well! I was like, "wooottt!!!!" I'm a big fan of Miss Universe and this is once in my lifetime*probably* that I can meet Miss Universe directly! So I agreed and rushed to mall to find dress for it! I was like, dont care what the event is. What's in my mind is to meet with her :heart: *fangirl*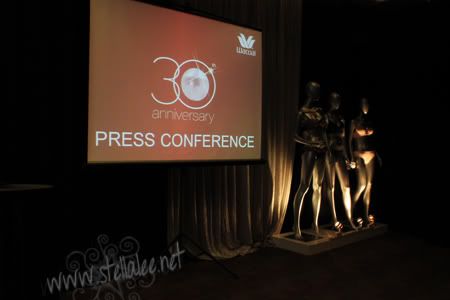 READ MORE to see my event's experience!
 
I had to attend press conference first at 4P.M and I met some big reporters from RCTI, MetroTV, Seputar Indonesia, and so on :-o the only bloggers that came to that party are only me and Franky and we were like --> ガ━━Σ(゚Д゚|||)━━ン!!






Wacoal has passed 3 decades so far and they're one of the leading in underwear industries in Indonesia. Wacoal Indonesia's products are 100% made in Indonesia, while the lace and some fabrics are still imported from countries such as France and so on. They also have young Indonesia designers to work for them as they want to appreciate every single Indonesian's abilities. They import to other countries as well as Japan, that proves how nice their quality is because Japan is picky!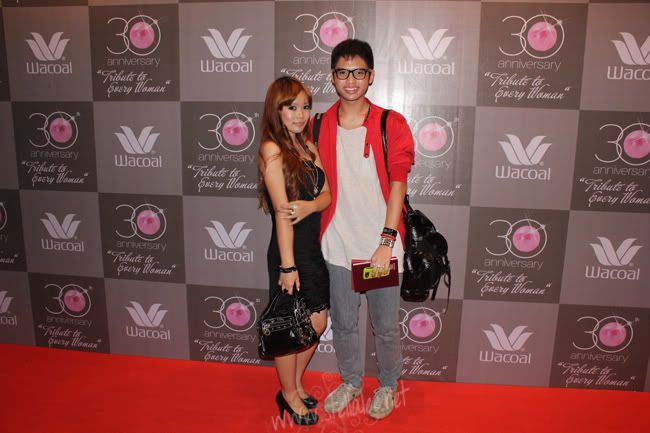 The dresscode theme are red, black, silver. So I wore a simple tube top black dress that night. With a hint of silver on my accessories.
me with Franky
There are a lot of important people coming to the party and It felt like a drama. You know where an ordinary girl comes into a rich party then everyone are bling-bling when you're nothing? :-o well, they bring Hermes bag and such so I was kinda shocked! I thought it's an ordinary party so I glared at Franky because it seems that we're the only ordinary one there!
And because I was hungry, I busily ate food but Franky whined to me that he wanted to go on the center so probably press could take our photos and publish it on their magazines. But I only cared for food and ate it silently on the corner. Sorry Franky, I was starving! Haha!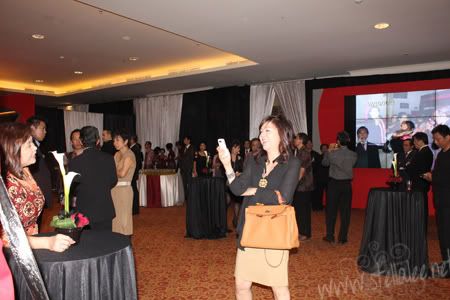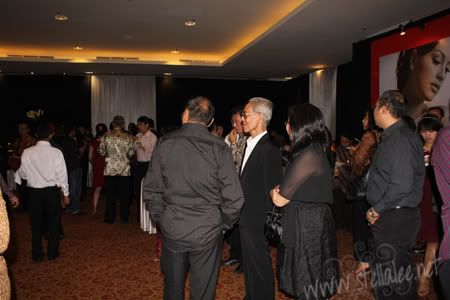 All the businessman came approaching each others and shook hands, while introducing their children/wife, and exchanged card name. What a view! LOL And in case you asked me? No no I didn't get to know any coz I was busy eating sushi and tempura! LOL *proves poverty??*
*
*
*
*
And after I finished eating, suddenly people gathered to the entrance and said that Miss Universe and Putri Indonesia had come! I abandoned my food and ran *yes ran!* with my huge DSLR to the crowd, and positioned myself in the front to see the most beautiful woman in the world!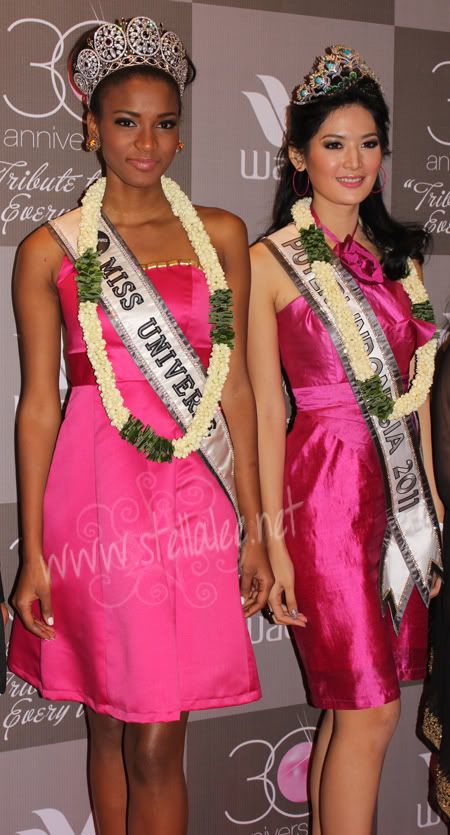 SHOCKING but I got the front position and Miss Universe is only like 1meter away from me!!! And she smiled to me genuinely and I could feel that her aura is magnificent! She's so tall and wore a really tall heels as well. Probably she's the tallest human in the event! And if I stood next to her, I would only achieve her belly wtf LOL
Gorgeous!! I'm a loyal fan of Miss Universe show ever since I was young! I always watch their election every year and wish to be one *lame* though its impossible since I'm not as pretty and smart as them LOL yet, my height doesn't fulfill the requirement ROFL
I always respect them and to meet with one of them is really meaningful for me T___T She's only 1 meter apart from me ZOMG!
Miss Universe and Putri Indonesia with important people on the show
posing herself specially for this blog! LOL
*
*
*
*
*
Enough with the happiness, the main show must goes on!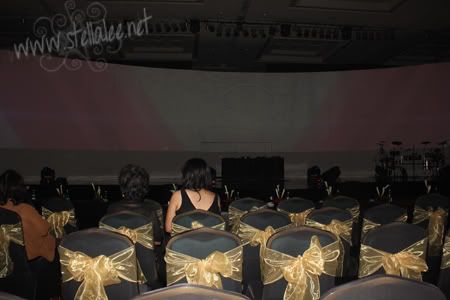 Miss Universe sat 4 rows ahead from my seat and I really wanted to take pictures with her but its impossible la T__T yet, her bodyguards are many and have big bodies. Probably if I came to her I would be smacked down by them coz I looked like stalker lol
Finally, my close up photo on the event!
Before the show, the boring public speech by various important people such as the manager of Wacoal Indonesia, and former vice President of Indonesia, Jusuf Kalla took almost 1 hours and I was so sleepyyy :-o It seems many important politicians came at that time but I don't recognize any so dont bother to take photos either LOL;;; *bad netizens
And again, all the important staffs took photos with Miss Universe and Putri Indonesia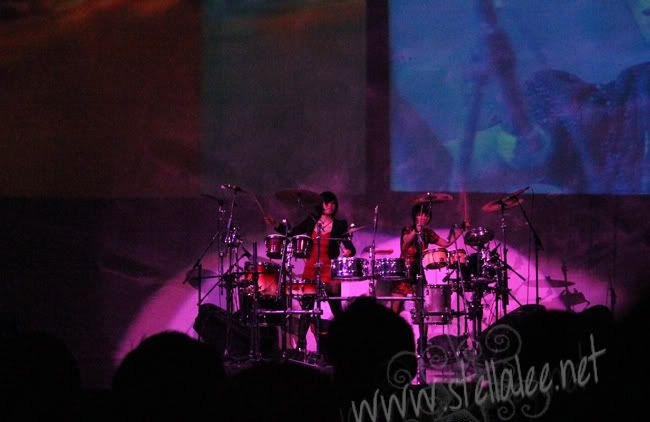 the event started with an awesome percussion performance first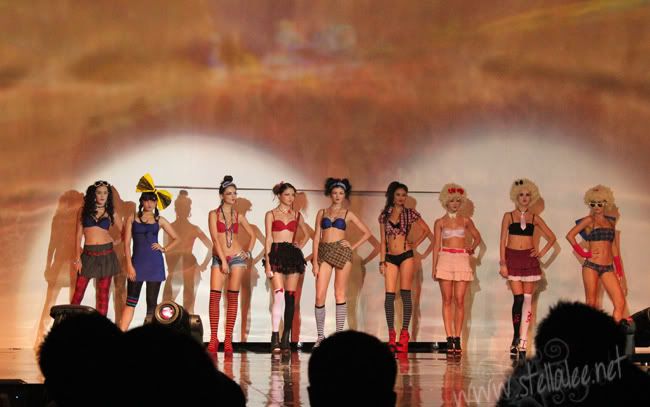 Then the models for the show appeared! All have nice body and postures! :-o
I apologize if the photos for the fashion show are quite noise and blur compared to my other pictures. The stage is quite far eventhough I have good seat. But my camera can't take much better pictures because my camera lens is not a professional one. All the photos are taken by me and I'm still learning photography :) Please bear with it!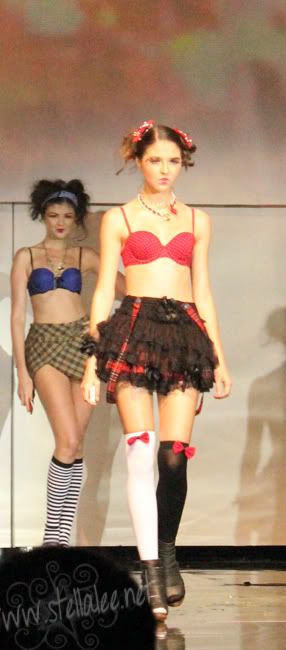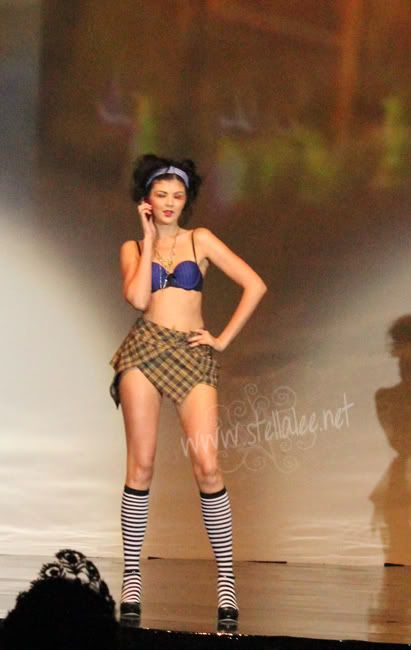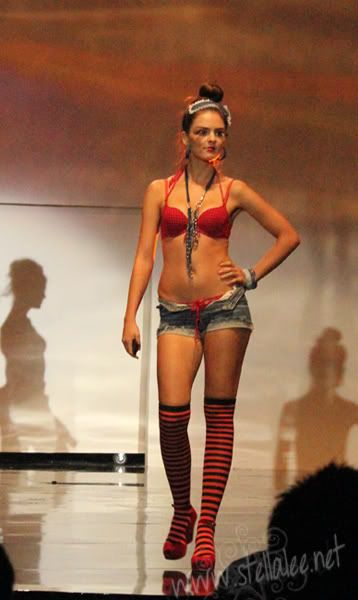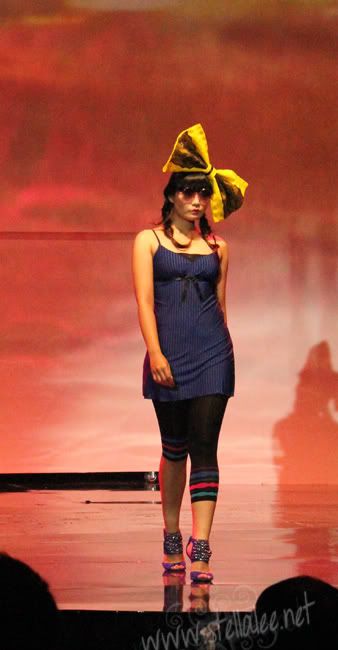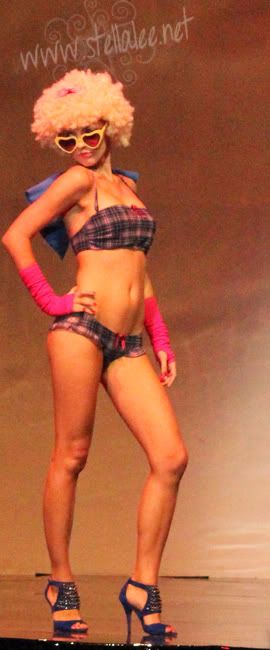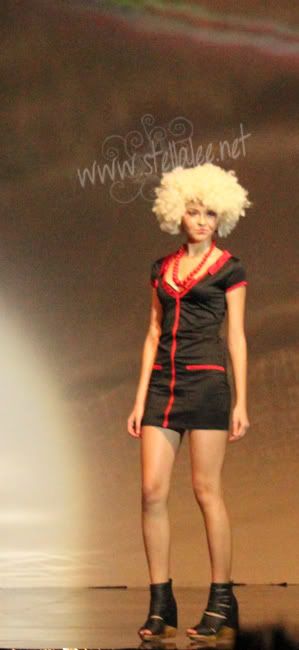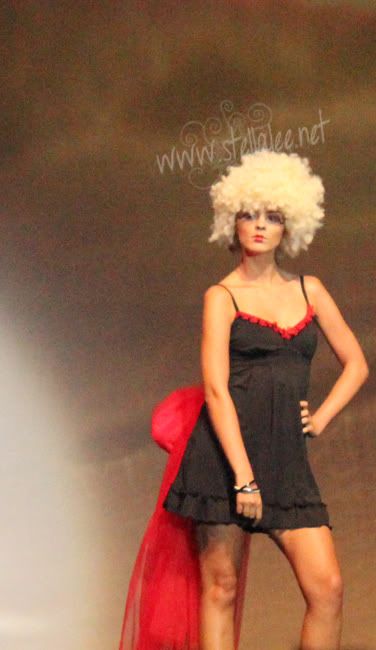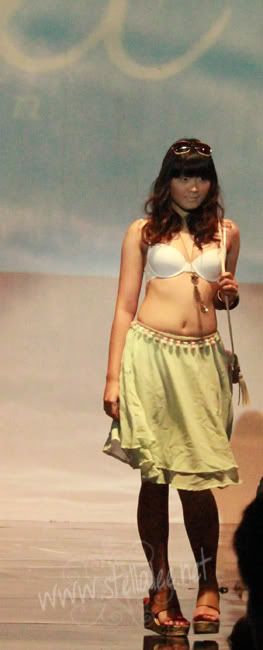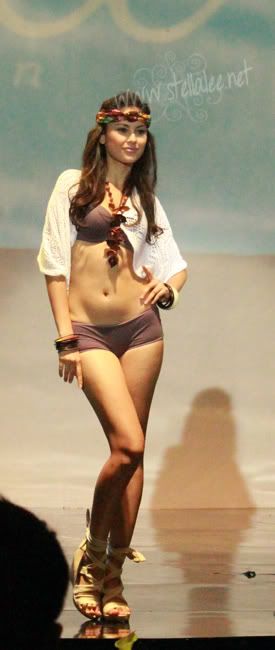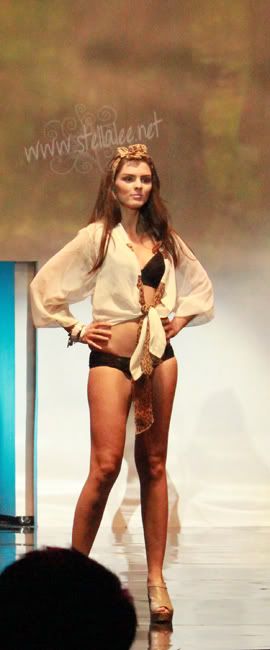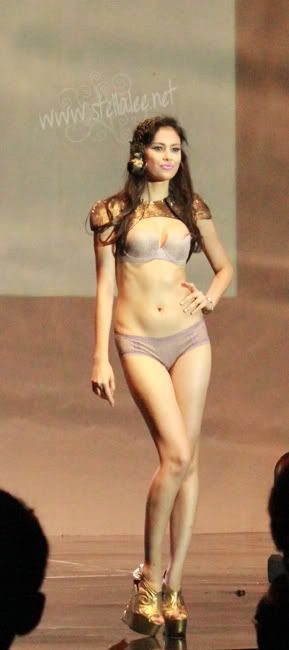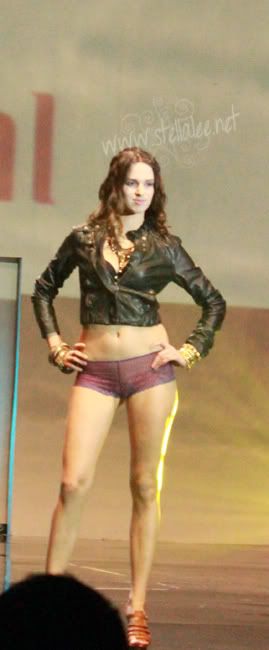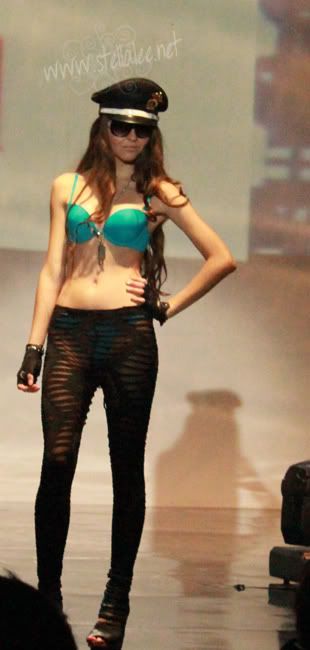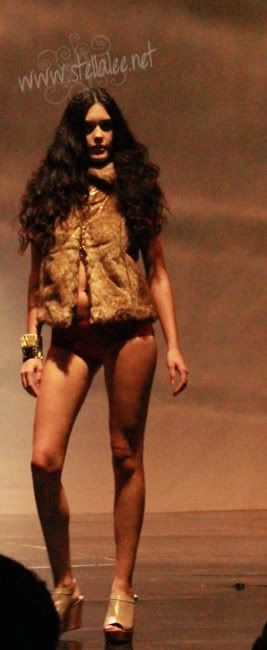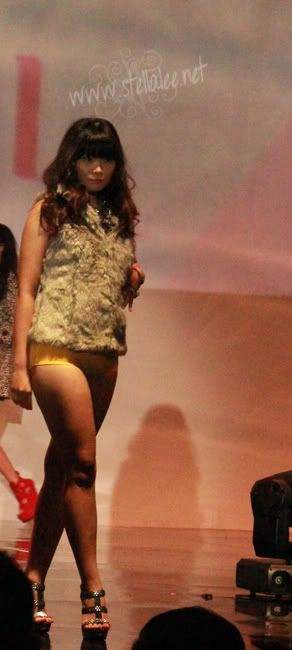 The fashion show is really amazing! They make it look so fashionable, not like ordinary underwears! Me and Franky was awed by their nice bodies! :laugh: The show itself is really cool and I have so much fun attending it!
In the middle of Fashion Show, Miss Universe was interviewed and gave a bucket of flower to the woman with pink dress to support her Indonesia breast cancer foundation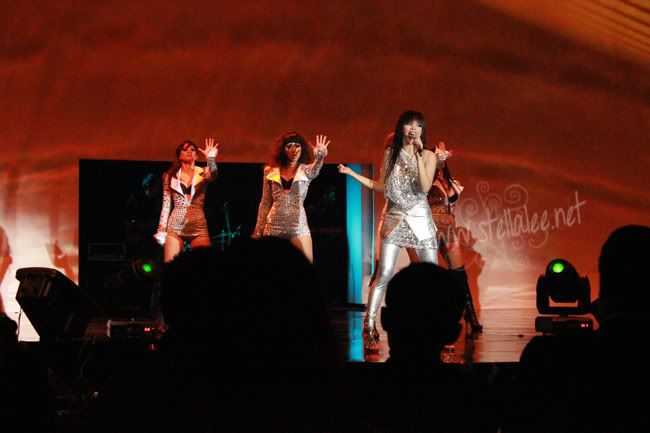 During the fashion show, we were also entertained by performance by Dewi Sandra. She brought 5 songs on the show with a powerful performance. Such a good entertainer
Hair already became a mess but i had so much fun attending it! Thanks to Franky and Wacoal Indonesia for inviting me to the event! i hope next time there would be another event like this as well. It's such a great experience to be able to meet different and new people in each event! And I'll talk to you guys on my next post! :-D