Create Your Own Temporary Tattoo at Home
November 06, 2011
Bornprettystore sent me a kit of temporary tattoo for me as a review purpose. I never tried making my own temporary tattoo so I'm pretty excited to try it out :-D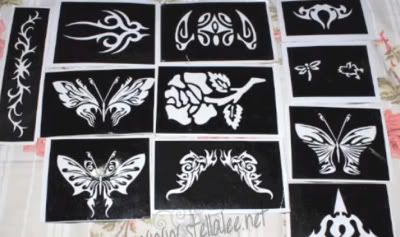 The set comes in 12 different glitter colors, 1 paint brush, 1 body brush, 1 glue, and 10 sticker pieces and all is for 16.84USD which I think it's pretty affordable for a whole kit
How to Use It :
1. Pick which sticker you want to use
2. Peel off the sticker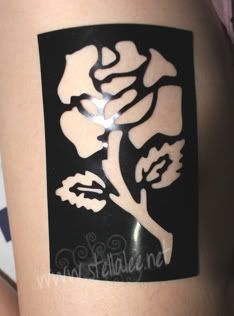 3. Stick it on your body where you want it to be on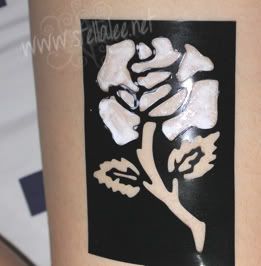 4. Peel off the transparent sticker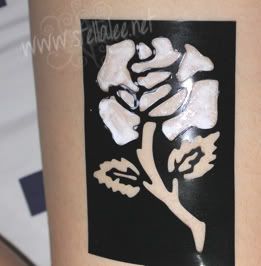 5. Glue the pattern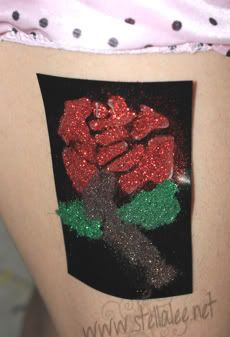 6. Use the brush to put the glitter
7. Remove the sticker, and brush out the excess glitter
Final Opinion :
Pros :


Affordable


Can mix your own tattoo by your own color choice


Easy to do


Comes in many colors


Cons :


Have to be carefully in doing this


Can be pretty messy in application


Glitters can fly everywhere


The result won't really leave sharp edges


Takes a long time to finish a tattoo


I tried my best to make it as sharp and clean as possible but in fact its really difficult. Probably I'm not the neatest person outside there but I have to say that the difficulty level in quite high for doing this tattoo. Although it looks so gorgeous in the night, and you can use it when you're clubbing or going out to a party, you will attract so many attentions by it! But it looks a little cheap under daylight because of the glitter. So my suggestion is, to just use it on your skin where you can hide it on the day, and reveal in on the night! :-D
You can buy it HERE ! Also you can get 5% discount of any purchase from bornprettystore if you use coupon code SLK31!
Do you think you're gonna work this one out or not? :-)