So, a few weeks ago, I received a package from Ponds that are included their newly Clear Balance Solution Line consists of 4 different types of their facial foams! Stay tuned until the end because I have prepared a giveaway for Indonesia citizens! :-D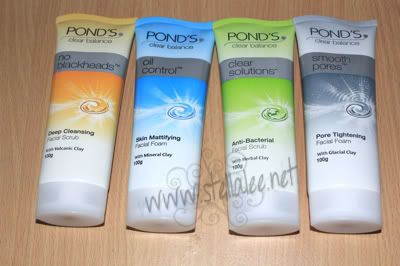 I tried all of them by myself and the review are honestly by my experience. What works for me may not work for you, and so is likewise. All the reviews are made in order where I first used it
All the products come in a thick foam that can create fine and big bouncy foam which I like it so much! It's thick, and not watery at all. I usually use it around half of my pinky finger for one wash. So, let's move on to the individual review! :-D
Clear Solutions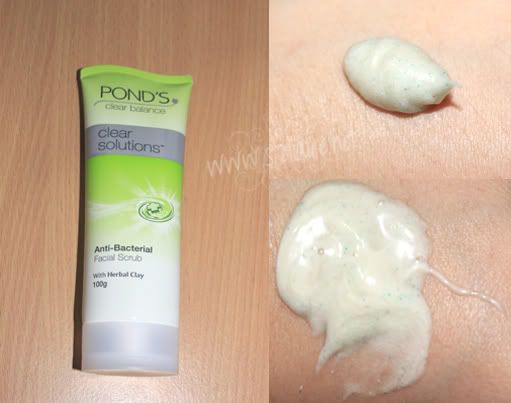 I used it first because when the package arrived, I was on my period. And acnes are usually appeared during that time. Therefore I gave it a try. The foam has scrubs that are quite harsh for my acne but since it's included Herbal Clay and Neem Leaf extract that are good for acne, I continued it. But even after the period gone, my acne got worsen. About 16 days using it, I feel that this product doesn't work on me, instead it worsens. So I move on
No Blackheads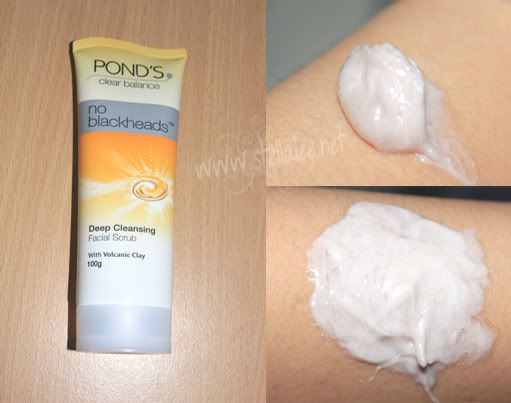 The scrub is really gentle and after 2 weeks, I see that my blackheads are reduced slowly but surely. Some hard blackheads are still there, and still noticeable, but it's reduced almost 35%. Which I'm sure that if I use it on regular basis for months, my blackheads will be reduced more also. Doesn't give any improvement on my acne skin though. Made from Volcanic Clay
Smooth Pores
This one is really gentle and super smooth. What I love about this product is that it gives fresh and minty feeling after usage. Perfect to be used in Indonesia's hot weather! After use it, I feel my skin is smoother, supple, and fresher. It also helps improving my skin condition as my acne slowly disappears, and it doesn't give any skin problem. It also doesn't make my skin dry and completed with Glacial Clay as its ingredients
Oil Control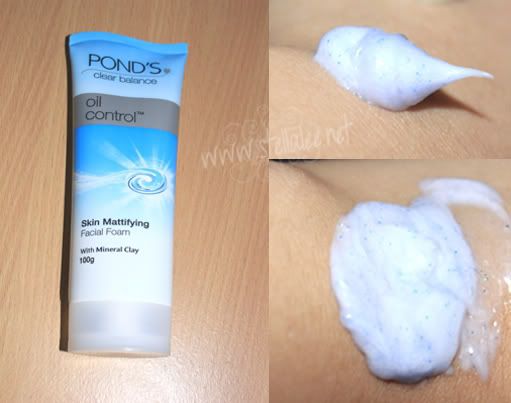 The last product of their new line that has Mineral Clay to reduce oil. I have combination skin which means my T-Zone and Chin are oily, while cheeks are dry. It mattifies my skin really well but my dry zone gets pretty dry as well, so I suggest to only wear this one only if you have fully oily skin, not combination :-) You can moisten it up again with moisturizer though, it's just a suggestion
*
*
*
*
What I like the most?
SMOOTH PORES!
It gives my skin super smooth skin and give it fresh effect. After campus, I always feel dirty and hot because of the weather and pollution. But after wash my face with it, I feel super fresh and clean! The cool feeling is like a wind on Africa, got what I mean? lol
All the Ponds Clear Balance Solution can be purchased at any drugstores near your place such as Hero, Carefour, and so on. There are 3 different sizes that you can pick. And, a happy news for my readers! Ponds Indonesia are generous enough to let you win their products!
Giveaway ini berlaku untuk semua orang yang berdomisili di Indonesia!
GIVEAWAY TIME!
Win 12 Ponds Facial Foam products [ you will get 3 facial foams for each type!] including a cute bag to store it when you're traveling!
How to win this? Easy steps! There would be 2 different sections! Tapi untuk pertama, kalian harus daftar dulu dengan melakukan rules-rules berikut =



1. Follow my blog using Google Friend Connect




2. Follow Ponds Indonesia's Twitter HERE and my Twitter HERE




3. Like Ponds Indonesia's Facebook HERE




Kalau sudah, silahkan comment dengan format berikut =




Name =




GFC ID =




Twitter =




Email =



5 orang pemenang yang beruntung akan mendapatkan paket cantik dari Ponds ini!
Bagi pembaca yang merasa kadang suka gak beruntung di giveaway, kali ini aku akan adain lomba untuk dapetin Ponds ini!
Caranya gampang!
Ajak sebanyak-banyaknya teman-teman dan keluarga kalian untuk berpartisipasi dalam giveaway ini! Yeap! Mereka juga harus memenuhi 3 rules di atas! Setelah itu leave comment, dan tulis =
REFERRAL = "your name"
5 orang yang dapat mengrefer temanmu TERBANYAK untuk join ke contest ini, akan mendapatkan paket Ponds ini!!!
Kalian bisa promo dari twitter, facebook, forum, beritahu tetangga, teman sekampus-sekantor, dan lain lain! Ajak juga kakak dan adikmu untuk join karena hadiahnya bisa dibagi-bagi dan dipakai bersama-sama! Asik kan!
So tunggu apa lagi, ayo join sekarang :-)
And I'll talk to you guys later on my next post :-*
*
*
*
*
UPDATED :
Cara Follow via Google Friend Connect :
Di sidebar blog bagian kiri, ada tulisan Google Friend Connect. Yang di boxnya ada banyak foto. Klik "JOIN THIS SITE" lalu ada pilihannya bisa follow via blogger, twitter, openID, dll. Pilih yang kamu mau, dan follow publicly! DONE!
Kalau ada pertanyaan bisa ditanyakan via formspring atau twitter, jangan dipost disni yah, thank you!