Impulsive Fashion Haul + Random Updates
November 19, 2011
YO YO EVERYONE! *types while dying
Only read this when you're bored ok lol
I'm super duper exhausted by the past few weeks. My campus life is filled with so many assignments and projects as I'm about to have my final soon, but some events were giving out their invitations as well for me to attend, not to forget a lot of beauty products that I have to review, as well as to keep in touch with so many friends of mine X__X
I am not a good multi-tasking person therefore I have tendency to neglect some stuffs to finish other stuffs. I wish I could just lay down at my home, playing internet and just chatting with friends. But well, that's the life right? I don't want to spend my youth just by sleeping at my room as it's useless! I have done that when I was in school and I regretted that I didn't do as much things as I wanted to do. So I try to have myself working out with the crazy schedule T___T
I notice that I have not been keeping in touch with so many good friends of mine. I have so many friends to be honest, but I only have one body so I cannot talk to everyone and then they will think that I forget them, and the connection will grow farther. AIYA! DAY, Y U NO HAVE 48 HOURS?!!
My schedule for the past few weeks are like, campus time from morning to 4p.m. Arrived at home around 6p.m, and then took shower + dinner. Then online for a while to answer comments from my blog or reply emails, also go to facebook to chat with my friends. But cannot go too long as I also have to do my assignments!! Then I will sleep like 1 / 2 a.m, and then wake up again around 5.30 to start another same day
GAKH!!! I NEED HOLIDAY *runs to Christmas*
I also did a photoshoot for my friend's photography exam. The theme was wild animal so the make up is probably gonna scare you lol I don't have the real photos so here's only sneak peek [dont think gonna make a post about it though] I didn't do the make up as it was done by the photographer as well. Credit goes to Anggya :heart:
Dress : ZARA
Coat : Topshop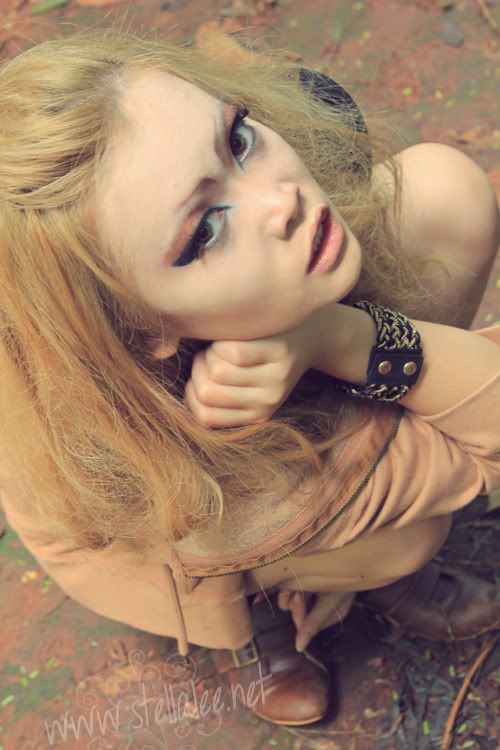 Make Up : Anggya
Wardrobe : Astari
Hair Do : Stella
havent been playin with photoshop for a while, i think my skill is gettin worse :\
*
*
*
Also IF you follow me on twitter, you must have known that I screamed too much about sale that I found at FX! I was attending an event and I was waiting to be picked up, but I forgot that there was SEA GAMES Indonesia VS Malaysia at Gelora Bung Karno, next to the mall. So it was so long before I could get home. While wandering alone, I caught a glimpse of "1 for Rp60.000 and 2 for Rp100.000" [1 for 6.5USD and 2 for 11USD] and I found that the materials used for the apparels are really good!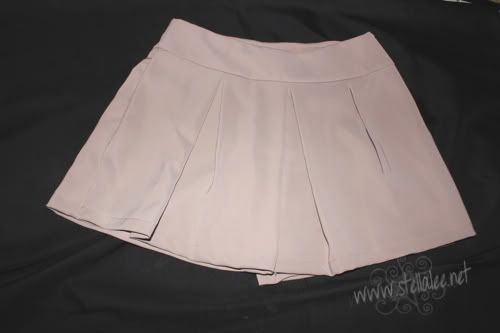 I found a cute skirt that I really like! A vintage nude skirt which is not like any usual skirt! In fact, it's a pants! The front side is just like skirt, but in fact its a pants! It looks really plain but in fact it will be really cute when you make a coordination with this lor!
Since I don't like to only buy one as I feel cheated #fail. I decided to buy a retro dress as well to make it 2 for Rp100.000! And I must say that the fabrics are impressive! Such a bargain!
Another story, My shoe size is 35 so it's pretty difficult to find shoes that I like. So if I find some that fits my feet, I will immediately buy it. I'm a shoes lover in fact, my feet is just not right to collaborate with my lust! SO I came across PEDRO, I never really bought any shoes from them since seriously it's really expensive but it's mentioned "SALE". And I warn you la, SALE in Indonesia is not REAL SALE! They usually increase the price first, then give a discount! :-| so Smart eh? But I give this one a try, simply because I'm bored!
Then I FOUND THIS!!!!!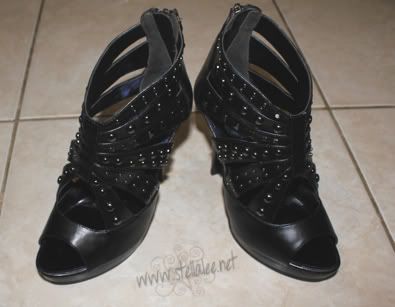 A pair of studded heels from Pedro, AND REALLY NICE QUALITY ! Something that you can't get for 11 USD!

GUESS WHAT'S THE PRICE!
IT COMES DOWN FROM RP 725.000 [81 USD] to RP 99.000 [11 USD]!!!!
*goes to heaven*
OMG OMG SUCH A BARGAIN RIGHT T___T But I had no money currently at that time and I was mesmerized already by that pair, but when I reached home I couldn't stop the desire to go shop again. And this time my mom joined as well! Well, who could resist the SUPER BIG SALE???
So I got these pairs as well!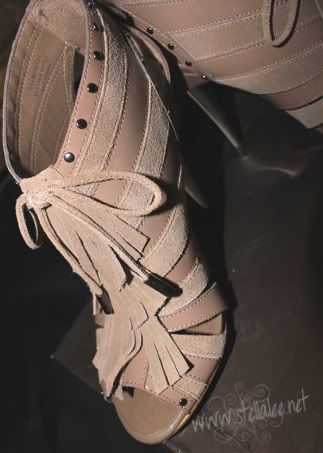 Comes from Rp 650.000 [72 USD] to Rp 200.000 [22 USD]

and goes to Rp Rp 150.000 [16,5 USD] from Rp 850.000 [ 94.5 USD]
I am sorry for the bad photography skill of mine which cannot let you see how nice the fabric and gentle the heels are, but I AM SUPER HAPPY TO THE MAX OK! YOU ALL SHOULD GO THERE AS WELLLLLLLLLL >_____< :heart:
I also went to the Charles & Keith as well, the place where I usually buy my heels as it's affordable enough for me. The price also goes down to as low as Rp 99.000 [11 USD]!!! Unfortunately it has not size of mine, mostly its 39. So I have to stick with Pedro but I dont mind at all coz the material is FAR above C&K!
Not paid to write this but all of you should give it a try as it's such a STEAL! It's located at 3th floor FX, Jakarta
*
*
And oh, I just received some newly products from my sponsors as well, which will be listed as waiting list to be reviewed
Fake eyelashes set from BornPrettyStore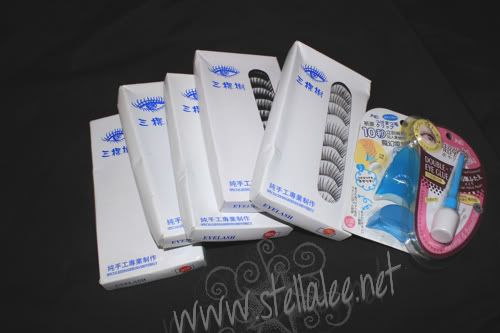 And welcoming my new sponsor! BEAUTYCAROUSEL



Beauty Carousel is an online retailer established in 2009 to provide worldwide shoppers easy access to a wide range of popular and cult skincare & beauty products from all over the world. We pride ourselves in offering all our customers one-stop convenience to fabulous beauty products at the most affordable prices in the comfort of their own homes, delivered right to their doorsteps. Beauty Carousel represents every woman's beauty haven of the best beauty finds.



And here's what they sent to me :heart: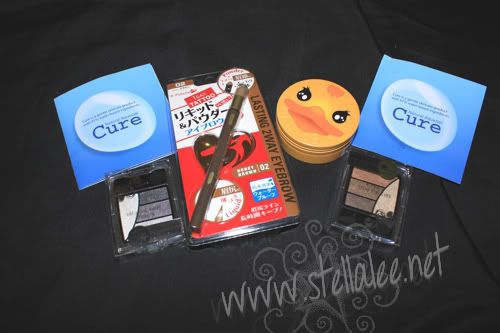 They offer FREE Cure Natural Aqua Gel Sample as well for their customers! You can ask for it from them! Also, enjoy FREE SHIPPING WORLDWIDE for order above SGD89! :-D
OK I write too much I guess hahaha... But but, tell me!
What do you think of my Fashion Haul?
Which products do you want me to review first?
Hope you all have a nice weekend!