Various Interesting Beauty Events in Jakarta
November 25, 2011
Sorry guys! I've been so busy for the past 2 weeks, attending various events and working on my deadlines for assignments T__T I hardly have enough time to pamper myself, and I was wondering when is the last time I do my skin weekly routine ;__; skin became so bad recently due to stress. Lot of fun I had, but lot of pressures as well *sighs
And the result is I fell sick last week for 2 days until I skipped uni. I guess my body cant handle it that much, I lack of exercise hahaha! LOL; So here are some events that I attended for the past weeks, which one do you like the most? You find out ;-)
Lancome Vissionaire Launching Event
So Vissionaire is the newest skincare line from Lancome and its been raved by so many foreign bloggers all over the world. And finally its going to be launched in Indonesia!
Featuring 3 types of their products from this line. The emulsion, toner, and serum. All are in tosca color as it's made from natural ingredients and also made to battle against wrinkle, dark spots, uneven skin tone, and other skin problems. But lets leave it for my next review as I receive the serum as a review purpose!
With bloggers and Lancome staffs team, all are gorgeous and I had wonderful night there. The venue really fits Lancome's image, unfortunately its raining hard at that time so sometimes I heard thunders lol Lancome staffs are all really friendly and answered every questions from us kindly. They all really mastering their field and can give you any information about their products whichever youd like to know
The product itself will be available in 2012 so for now, just wait patiently ok! :-)
all lancome photos are taken from Hanna's blog. I lost the folder of this Lancome event T_T I apologize!
*
*
*
*
Ponds #makeIThappen Press Conference
Met with Hanna and Putri at the event, you all know them already right :-p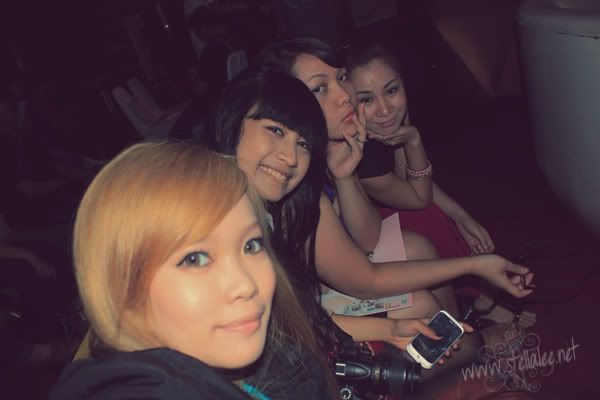 Ponds Make It Happen Party featuring so many young and talented artist in fashion and music industry. Name Afgan, Lala Karmella, Cotton Ink, Calvin Jeremy, Pee Wee Gaskin, Sonia Eryka, Peewee Gaskin, Olivia Jensen. And I'm surprised that Edric Tjandra became the host of the event! I adore him ever since I watched him in Extravaganza! Yea, I was a huge fan of the show even before he appeared there. He's really funny lor
Ponds beauty ambassador is Pevita Pearce. She's one year younger than me but she's really tall, slender, BEAUTIFUL, and the way she speaks / sits is really different! Almost like Putri Indonesia! OMG envy her how she can be so pretty!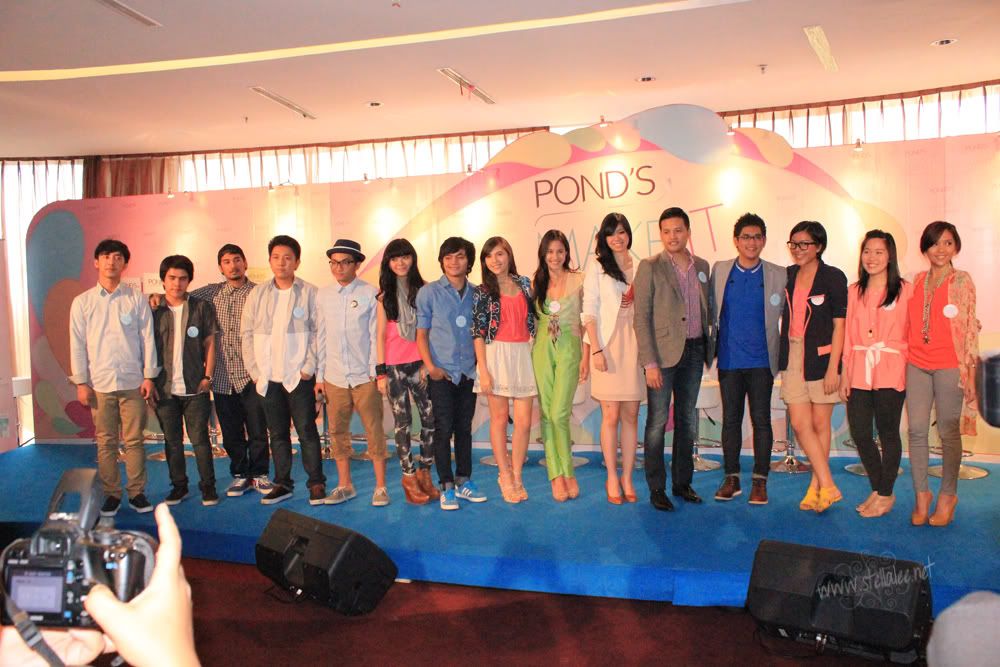 So many bright stars at the event! We were also entertained by performance by Calvin Jeremy - Lala Karmella, Pee Wee Gaskin, and Afgan
Their newly range ponds Clear Solution is available on stores right now! Featuring 4 different types of facial wash, including their own moisturizers. You can also visit http://www.pondsmakeithappen.com to see the contest going on!
And when everyone ran to Afgan to take photos and interview them, I ran to Edric instead lmao. And shamelessly asking to take photos together. Unfortunately the pic is kinda blurry coz I forgot to setting it to auto focus X( so the focus kinda..not focus! T___T but still, here's my shot with him! :heart: lol
*
*
*
*
L'OREAL Beaute Originelle Fall Winter Hair Show 2011
attending Hair Show with Carnellin, and no other brand can compete with Loreal Existence in hair within Indonesia. Who doesn't know Loreal? The show was completed by Dewi Sandra Performance thorough the hair show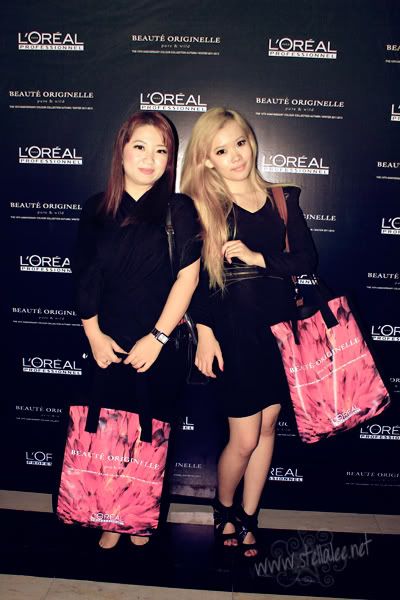 Here are some hair styles that I adore at that night :heart: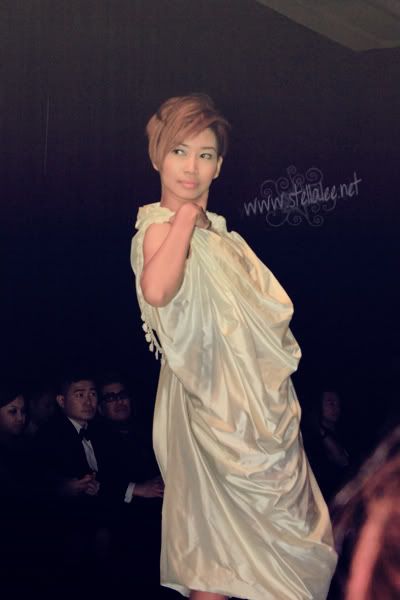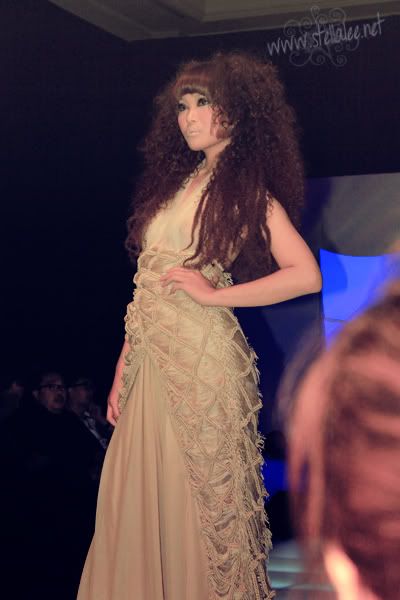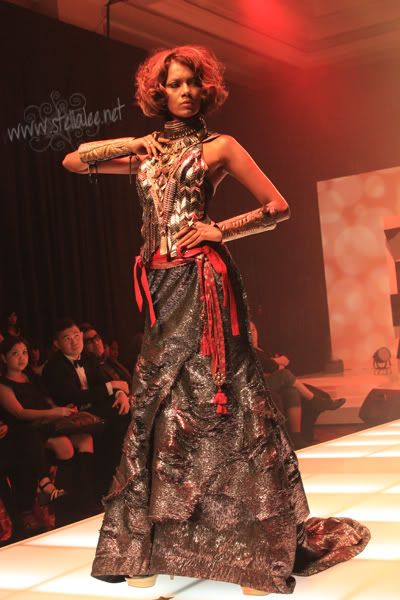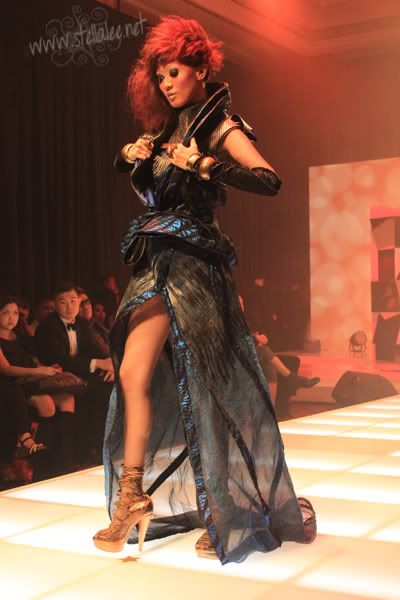 All the creations are inspiringly and amazingly beautiful! Its really gorgeous and the event is really successful if I must say, because its really well-organized and the make up and costumes really emphasize the hair as well. Makes all the coordination really glamorous! I also met with some of the hair stylists and staffs but because I was so nervous so I couldn't speak much lol
*
*
*
*
I do love events, I never believe that this time will come in my life, attending various events and meeting with important people, all thanks to blogging. I'm not a top blogger yet, but I am given opportunities to enjoy all the privileges to become one. So thankful for that, and I hope all the events would be more and more again! Thank you for all the companies that invite me nonetheless and I wish I would be invited again for your all next events :-)
Okay I'd better get going now, gotta go to campus and study again urghhhh... I hope you all had a nice FRIDAY! yeay! :-*