Sakurina Sakurai Rina Make Up 桜井莉菜 ギャルメーク
November 29, 2011
Sakurai Rina or Sakurina is a popular gyaru model, works for Ageha Magazine. And she has absolutely amazing style that is adored by many! Her make up is mainly focused on eyes, like any other gyarus. But the way she does her make up is a little different
In this video, I'm going to show you how I try to achieve Sakurina's look. I use K-Palette Eyebrow and Eyeshadow palette sponsored by http://www.beautycarousel.com special for this video! You can try checking out their website as they import so many interesting Japanese beauty products [p.s : They're having Christmas Sale Up To 70% atm!]
I'm not trying to be Sakurina, I only adore her style! I'm a big fan of her! She's just soooo pretty! :)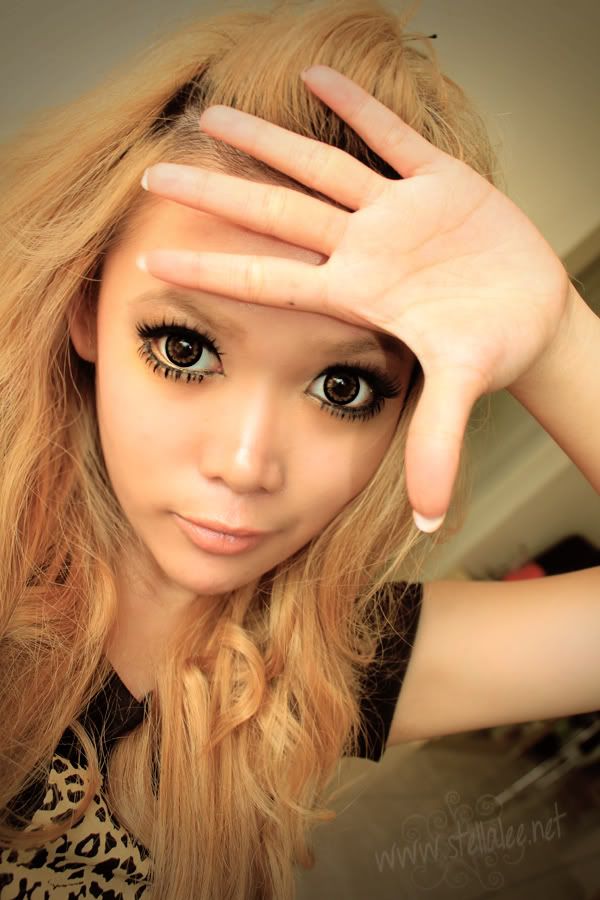 Products that I use :
Candy Magic King Size in Brown by http://www.gallover.com [use coupon code stellalee to receive free circle lens, free shipping worldwide]
Monistat Chafing Relief Gel as Primer
Revlon Colorstay Foundation
NARS Loose Powder
K-Palette Lasting 24Hour Eyebrow by http://www.beautycarousel.com
Urban Decay Primer Potion
K-Palette Shiny Star Eyes in Safari eyes by http://www.beautycarousel.com
Dolly Wink Liquid Eyeliner
Caring Pencil Eyeliner
False Eyelashes from http://www.bornprettystore.com [use coupon code SLK31 to receive 5% discount]
MAC Powder Blush in Pink Swoon
Maybelline Lipstick in Soft Nude
I hope this tutorial would help you get a little knowledge about Sakurina's make up! English is not my mother language, I apologize for any grammar and pronounciation mistakes during the video if there are any
Sorry only one pic, I've become less vain and not that into camwhoring mood recently due so many stress =_= But I hope you all had an amazing day! I had GACKT replied my mail this noon so I'm really excited and happy!! Therefore I'm doin my assignment happily(?)!
Dunno Gackt? youre missing out! Google him! He's one of the sexiest human ever living ! XD
Ah okay babai now, I have to go back to my assignment!