Shopping at StrawberryNET
January 28, 2012
Today I'm gonna share with you all one of my most favorite online shopping places! I love buying online because I can compare price, and I dont have to walk around the malls to find my needs, moreover some brands are not even available in my country so the only choice is to buy it from reliable seller. Introducing StrawberryNET this time! If you're beauty addict and love shopping, you must have known or at least have heard of StrawberryNET before!
StrawberryNET is a Hong Kong based company and has been in this industry ever since 1996. Now they have shipped their products to over 200 countries, including Indonesia! They promise that ALL their products are 100% genuine and fresh! Their products are including skin care, fragrance, make up and hair care. Men and women who love to pamper and groom themselves can enjoy shopping experience in this website
What's cooler is, StrawberryNET brings over 300,000 products to choose from 600 brands at up to 60% off retail!
You can find best deal in internet on here! Awesome! And if you are not satisfied with the products that they sent to you, you can ask for refund as they offer 14 days money back refund after you receive the product.
But so far from my experience, I NEVER have any problems with my orders. StrawberryNET always pack my order carefully so it always arrives safely at my place. Some of my favorite brands that I love to buy from them are MAC, Bobbi Brown, NARS, Stila, and L'Oreal. They also carry other great brands for make up such as YSL, Too Faced, Urban Decay, Anna Sui, and so on!

The best point from buying from StrawberryNET is that they offer
FREE SHIPPING ANYWHERE IN THE WORLD
no matter how much you purchase from them! ALL The products are included free shipping, so you can also send some products to your friend who live far away from you with this awesome service!
I usually receive my package approximately 14 days after ordering. The long process is because of the custom tax in my country, but I consider it as fast already. Once, I received mine for 7 days only! I personally much much love this service! Because sometimes the shipping can be much more expensive than the product that I want to buy. Because of StrawberryNET I can only buy one eyeliner from them, with affordable price + free shipping to my door! How cool is that!
The purchasing process is pretty easy as well. After I pay my order, they immediately send me my Order ID so I can track it through their site. After that, it will lead me to my registered mail number that I can use to track the parcel. If you face difficulty with your product, you can also go to their customer service as they're ready to help you. Just send them your Order ID and let them know your problem! They have fast service, but since it's Hong Kong, so please also make sure about the day and date you send the email :)
Another point to highlight is they offer discount from time to time frequently, as well as loyalty discount and extra discount!
So of course, you really save a lot if you buy from them! I can't stress enough how much money I save if I purchase products through them! >___< :heart:
The LOYALTY DISCOUNT is automatically calculated from your second order onwards.



2nd order extra 1% off




3rd order extra 2% off




4th order extra 3% off




5th order extra 4% off




6th-9th order extra 5% off

10th-19th order extra 7,5% off

>20th order extra 10% off
You can also have EXTRA DISCOUNT! If you buy more, you save more!
2 items extra 1% off

3 items extra 2% off

4 items extra 3% off

5 items extra 4% off

6 or more items extra 5% off
You don't have to fill in any forms, create a password, or do any registration. You're automatically added once your first order is placed and recorded under your e-mail address! So make sure you always purchase with same email address okay! :-D I haven't reached 10% discount but I find that it's really essential, so obviously, gonna buy from them too in the future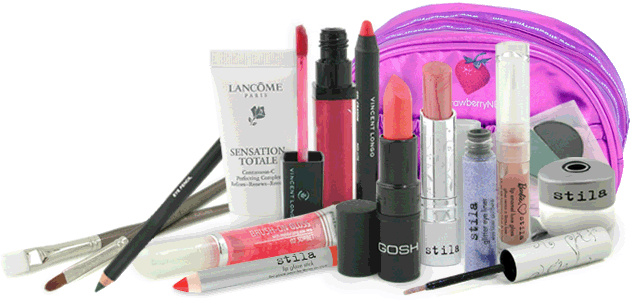 Last but not least, they are also providing FREE GIFTS for new customer! At the moment they have FREE GIFTS if only you buy over 100 USD, but special for my readers,
they will give amazing Exclusive Free Gifts if you buy over 25USD only!
C'mon! How can I hate
StrawberryNET
!
Many brands to choose from with affordable price and lower than retail store, FREE Shipping, Loyalty discount, Extra Discount, and also free gifts?!!
I, seriously, love this site too much! I always recommend my friends to purchase from them because this site is just too awesome to be missed!
So, Indonesia readers, you can try out their service and visit their website
HERE
. And if you have difficulty, you can always ask help from their customer service as they are always ready to assist you to have amazing shopping experience on their website ^___^
What do you think about StrawberryNET? Have you ever purchased from them or not? Let me know! :D