Google Friend Connect Wont be Working on My Blog anymore + Some Updates
March 04, 2012
In case some of you have not noticed, Stupid GOOGLE has banned Google Friend Connect Usage on any other sites except blogger sites! I use wordpress so there's totally no chance for me to use it anymore since this march! If by any 0,0000000001 % chance any google staff read this, I HATE YOU!!!
I moved my site from stellalee92.wordpress.com to this site, purchase my own domain + hosting, and has to deal with paying upgrade everytime my readers exceed my expectation, is to enjoy some privileges offered, which the first point is to have Google Friend Connect on wordpress! And now it can't be used???!!! DUUHHH!!! (Â Â Â  ;Â  A ; ) !!!!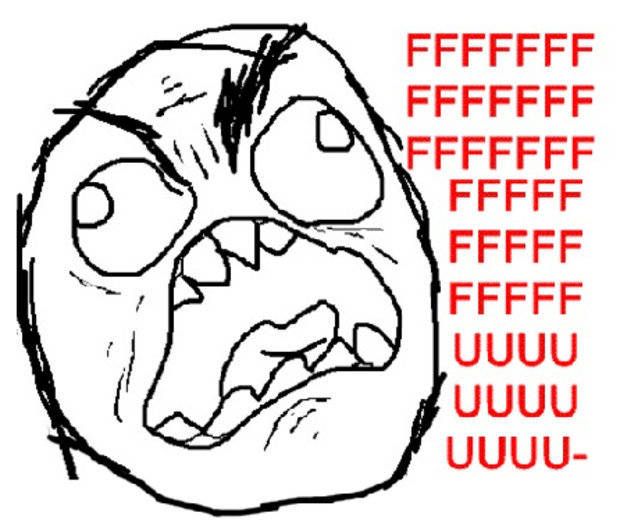 In fact I've been warned this by Monica Tang on twitter since a few weeks ago but I hoped they would change because of the demands, but Google is too stubborn so yeah =_= And I know I know, stop telling me that I can just move to blogger to earn all the benefits, I've been using wordpress since 2009 and if I move to blogspot, I cant move all my posts! Which means I have to lose everything and start everything from zero again! Too . . bothersome !!!
I will... just pay T__________T
as long as there are still people who wanna read this blog T___T
So . . .  Will still use this wordpress stuff, and if you have followed me using Google Friend Connect to be noticed on my new blog post,
I strongly advise you
to like my facebook fan page here, because I will always update any new post there! Or also can find me via twitter
HERE
And not sure if anybody notice, because nobody really ask me, I cut my hair. Well, technically it's still quite long, but I cant keep up with some of dead ends and split hair so I went to salon and cut it. This is my current hair. It used to be below my belly, but now it's around my waist only. I want to grow it till it reach my ass! LOL Why? Coz if I curl it, it becomes shorter! Girls must know this, right?
In fact I'm already quite tired of my hair, I'm easily bored and constantly change my hair, but I'm too lazy to find a new hair color + salon, so will stick to this color for now. Unless there's a salon willing to sponsor my hair LOL
*
*
*
*
I have been super pretty busy lately because of my projects, tasks, and also my job. If you guys followed me on twitter, you all must have known about this. This is also the reason why I rarely tweet and blog, I apologize!
But! One of the homeworks from my campus is to make a logo that represents ourselves! After weeks, I finally created my own Logo!!
So yeah, you know that I'm not tomboy, but cannot be categorized as feminine either. I listen to rock and punk music, especially Japanese Rock such as the Gazette, Miyavi, Gackt, and so on. I love Japanese Rock style that's heavily influenced by European Medieval Ages + Gothic, I was into visual kei before I moved to Gyaru. To be honest, I love European history and art too! Too many things to be told, but I think it does represent me. My friends keep telling me that it's really me, but what do you guys think? Do you think it matches me or not? :D
I will be using it to watermark my picture! I used to own one a few months back, but I disliked it so I stopped using it -_-
And as for my job, in fact I've been working on a lot of different fields since young [feels old already]. No la, I'm not poor, my mom still feeds me but I want to have fun with my own money, and I'm saving all my money for Japan next year! Will go there 1-10th January 2013. An airplane company has offered me a good price because they see my blog, but I'm still searching for a better price
In case some of you wonder, no no, I don't sell my body alright ? There are some gossips around about me and this is one of them, ridiculous! I'm not angry, but I just wanna state to make it clear. I'm working as Jewelry's Designer Freelancer :) They pay me per design, and although I'm really new in this field and never really thought that I would be working on this kind of job, I find that my boss quite liked my designs and demanded more and more. So I am really thankful for that
I also do some writing stuffs and earn some or less money through blogging! So yeah, that's where I have money to afford my living style. I don't have to sell my body to earn it, nor I want to ask my parents for money and job. I find that it's really pitiful for adult, especially for those who have graduated from university to stay at home and play all day while their parents work their ass of to feed them. No shame ah? Moreover, some of them are filthy rich, and they are bragging about stuffs that they got from their parents. I never respect those kind of people, hate me for that, but I stand for my opinion :|
*
*
*
*
Also, I just noticed how.. short I am . . . I always think that my height is average but people keep telling me that I look so short in real life without my heels. I'm too used to wearing heels or wedges everywhere, even my sandals have heels to cheat my height, until I have no flat shoes anymore. So I think my brain becomes too numb to recognize my actual height wtf T__T
I dunno why, but when I was 13, my height is in fact 158cm! I drew it on the back of my class with my friends on the first term, and when we were about to graduate, it suddenly became 155cm and everyone were shocked to death!!
To be honest, mom is 158cm, and I used to be a little taller than her when I was teen, but now, like, seriously? I am the shortest in my family!!! And so I claimed that my height is 155 right.. But then.. IDK, I lost my confidence now, I think that I'm getting shorter and shorter x___X
What kind of black magic is this!!!
How is that even possible???!!!!
And yes if you ask me, I used to wear 36-37 size shoes, but now I have shoes size 35 and it's still a little too loose for me so my friend suggested me to go to ZARA or Guess Kids to buy shoes #pokerface And it's really difficult to find 34-35 shoe size anywhere so I rarely buy shoes -_-
I also have some friends that I always say that they're short, and they admit it. So I told my tall friends, I'm average and they're short, and they were like, "WTF YOU'RE SHORTER THAN THEM! DONT YOU KNOW IT?"
And so I stood up next to them, and the result is . . . . .  .
LET'S END THE POST NOW!!!
Because it's getting more and more ridiculous!!!!!
I'm about to go to Sea World now. If you dont know, it's the largest indoor aquarium in Indonesia [or probably in South East Asia?]. I heard it's normally over Rp 120.000 but I managed to get a deal from a website for Rp 30.000 only! It's been a long time since I visit it, hopefully it would be fun! Talk to you guys later! :-*