Kawaii.i Spring/Summer Fashion Contest
March 27, 2012
Okay so Kawaii.i had a fashion contest for this Spring and Summer. I wanted to join because I missed the last contest, and one of the last contest winners is my friend from France! Super excited because Japan staffs have thought about international fans who love Japanese fashion and even make community and contest to gather us ;D
So I find quite difficulty because mostly my outfits are black, and it's really difficult to take photo of black outfits because you just cant see any details or whatsover wtf T_T and It's SPRING/SUMMER Contest! ;A; roma gyaru and mori gyaru are probably really suitable for this season, but I have ditched flowery stuffs! So it's really really difficult
But just for fun, I joined at last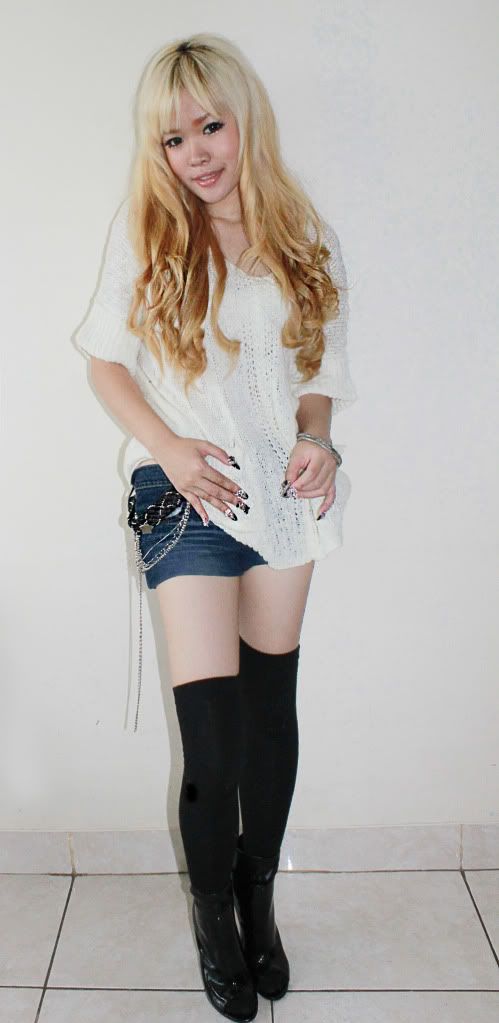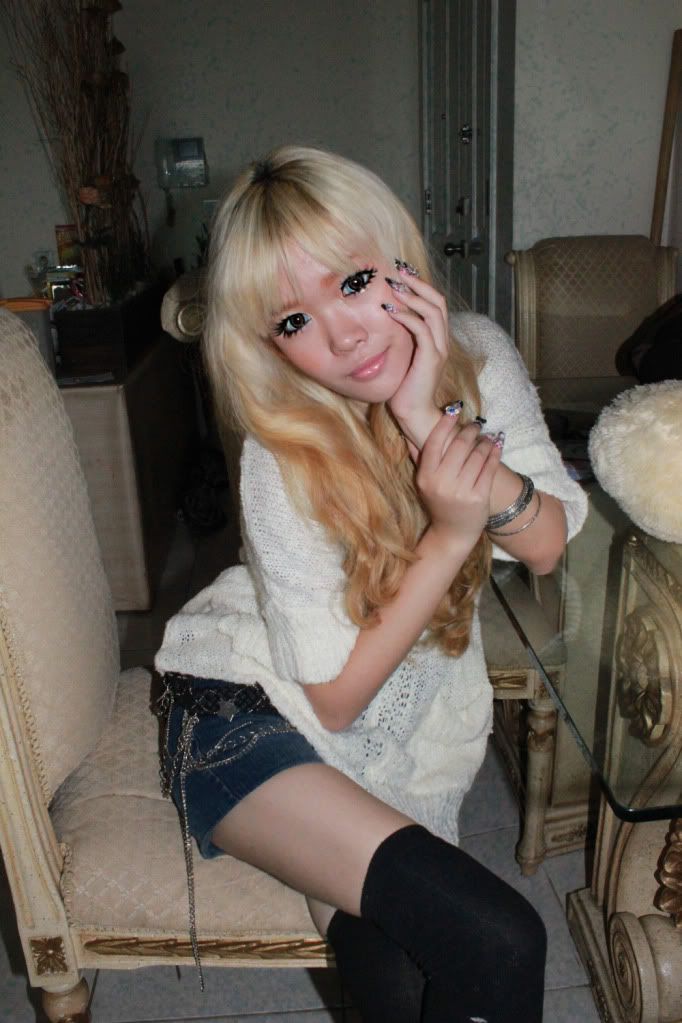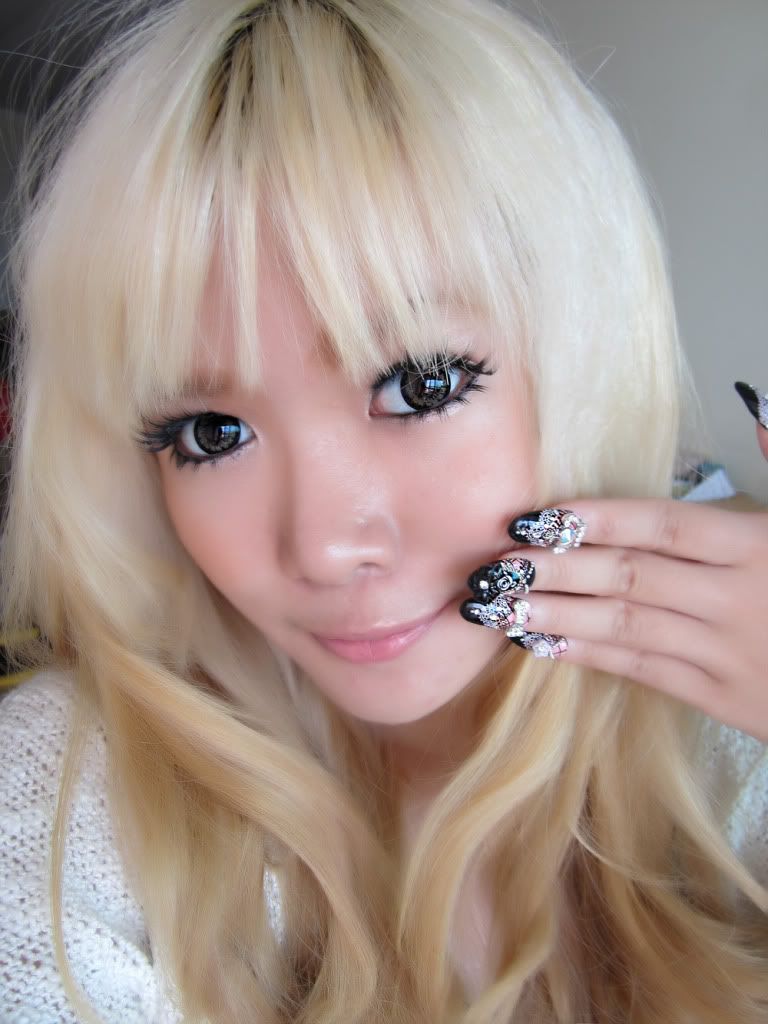 This is what I wrote =



I am short & I feel my upper body especially my arm & tummy are quite fat. I use the cream colored knitted loose sweater to cover it. I decide to not use any necklace because I don't want it to be too top heavy, instead I put my hair to my chest


I want to make myself look taller, So I wear short denim & black over-knee socks, completed with leather ankle boots with heels to elongate my legs

I don't want to lose my rock style, so I decide to use silver bracelet & chain belt to complete the outfit

I have huge square face, so I curl my front hair inward to cover it, so it looks sharper, & less square. Then I curl the other hair outward, & comb it backward so it will be puffier, my face will look smaller & more defined

I use orange colored eyeshadow & blush on. Then put peach lipgloss so it looks fresh & perfect for spring. Also fake eyelashes & circle lenses to make my eyes appear bigger. I also contour my flat nose & cheekbones for more dimention

Because I keep everything simple & fresh, the main focus is on my fake nails. I have short fingers, i love wearing fake nails because it makes my fingers longer, & more beautiful. The colors are in black & pink, so it's sweet without losing the rock style. The decorations make it look fabulous & make my whole outfit more refined
I wanted to write more but it's limited to 250 words only so yeah. I hope you all get it, hmmm???? ;D
But then after a while, so many contestants uploaded their photo and I feel intimidated and not even dare to see myself next to them because all are so pretty and fashionable!!!! ( ;_; ) Now, winning is really impossible, at least being not laughed at by the staffs for being average and ugly compared to other contestants is what I expect the most LOL #lebay
This is my entry here ! You may check other contestants as well! They're so amazing!
And anyway yes! I love my new fake nails! i will be doing a proper review of those amazing nails soon! Please wait for it!
And don't ask where I buy the clothes, mostly are unbranded from HK, Korea, and such la. Even my denim is from my 5th grade, and it still fits! No, it is slightly bigger than my current size DUH!!! I hope I won't become thumbellina and disappear LOL
Alright I need to go now to attend an event, then finish my homeworks afterwards. My Lecturers are so heartless as they give us so many assignments before mid-test. I will probably have no much fun time until it's over. Hopefully my score is still okay
Have a nice day everyone!