Katsusei Restaurant Review
August 24, 2011
on Friday 19th, I was one of bloggers that were invited by Katsusei and Grand Indonesia to attend an event #BukaBarengBlogger .  The event BukaBarengBlogger is the program from Grand Indonesia Shopping Town for Ramadhan Rhapsody, and affiliated with Multiply Indonesia and Fimela(dot)com. The participating restaurants are Tairyo, Katsusei, and Nju Njan. I joined the second attempt, which is Katsusei restaurant, on 19th August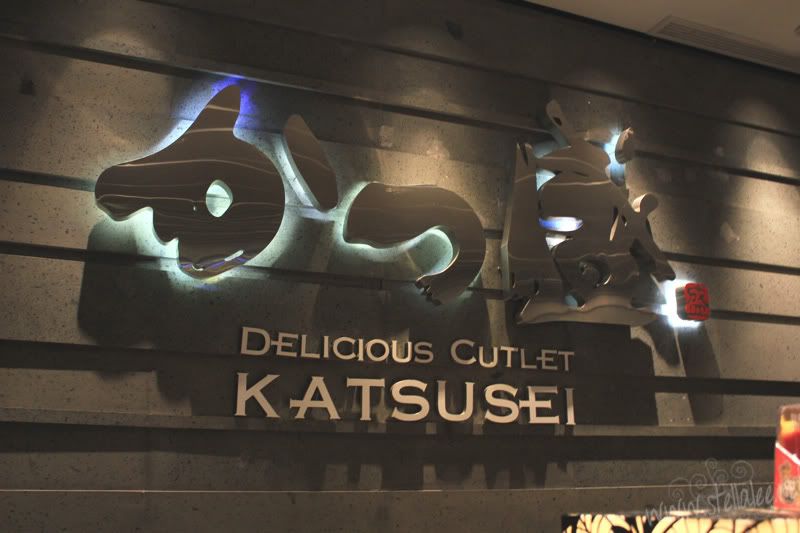 Katsusei Resturant! Located at 5th level on Grand Indonesia East Mall! :-)

warning : this post contains a lot of photos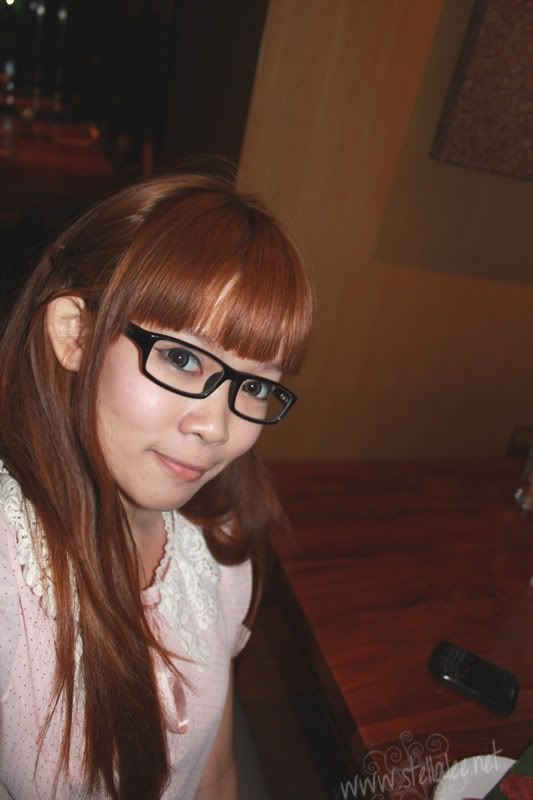 I came too early because I went there after I finished my class, So I apologize for the less-make up face. I even didn't bring my false eyelashes =_= But the main point this time is the foods! I warn you, dont open this post if you dont want to be tempted by the food! Because as I'm writing this post, I'm drooling over the pictures because I want to visit it again!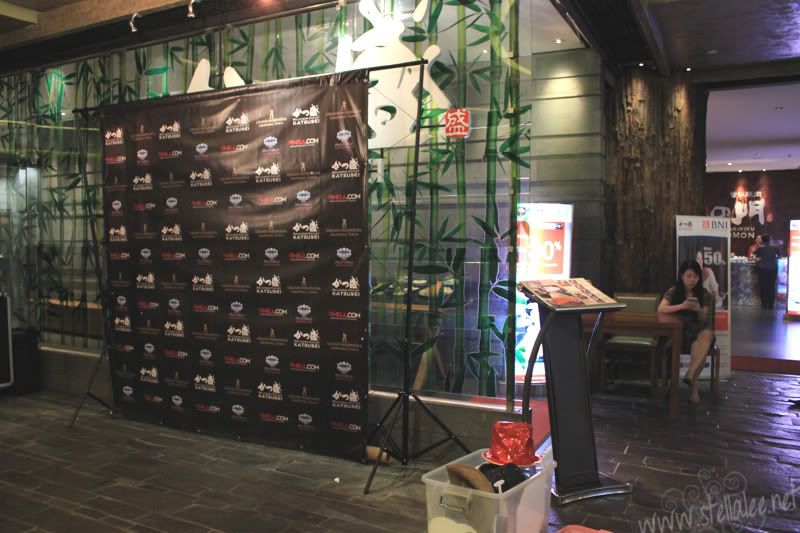 In front of Katsusei Restaurant, there's a booth where we could take our pictures there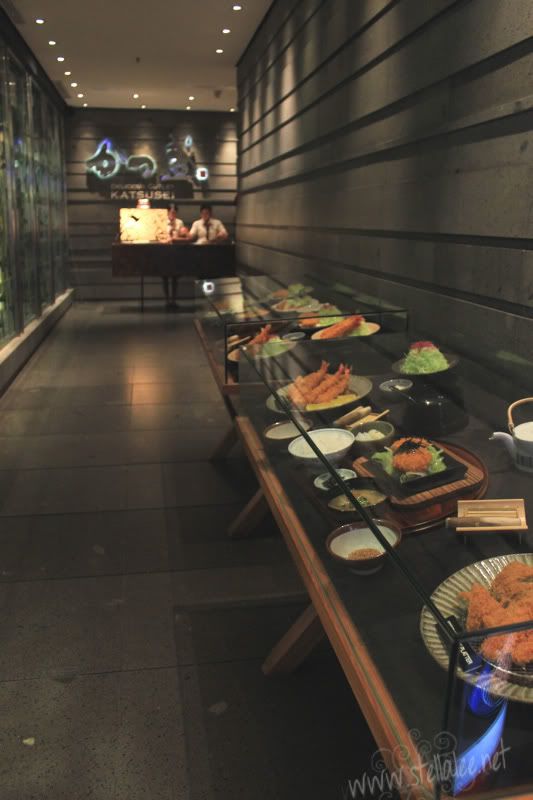 When I first stepped in Katsusei, I was welcomed with the spacious alley inside, while the right space was full of their menu's imitation products to make customer easier to choose what they'd like to eat. The receptionists are really friendly and the staffs are really kind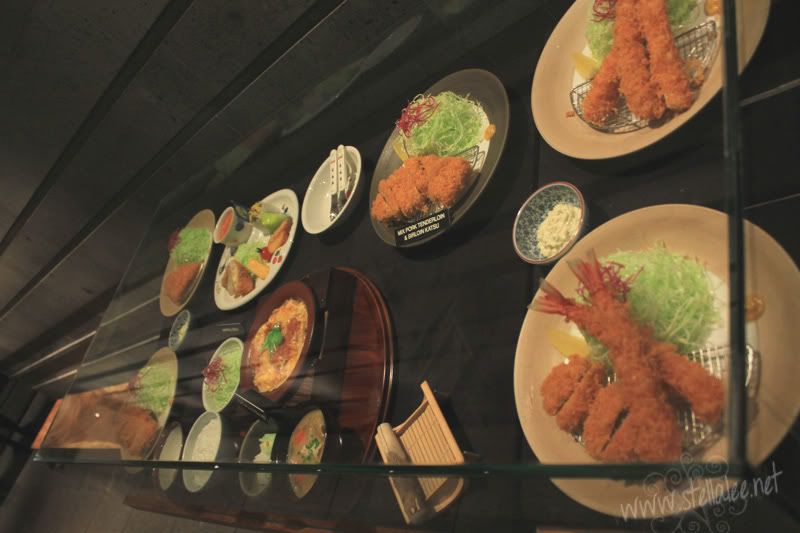 what do you want to eat??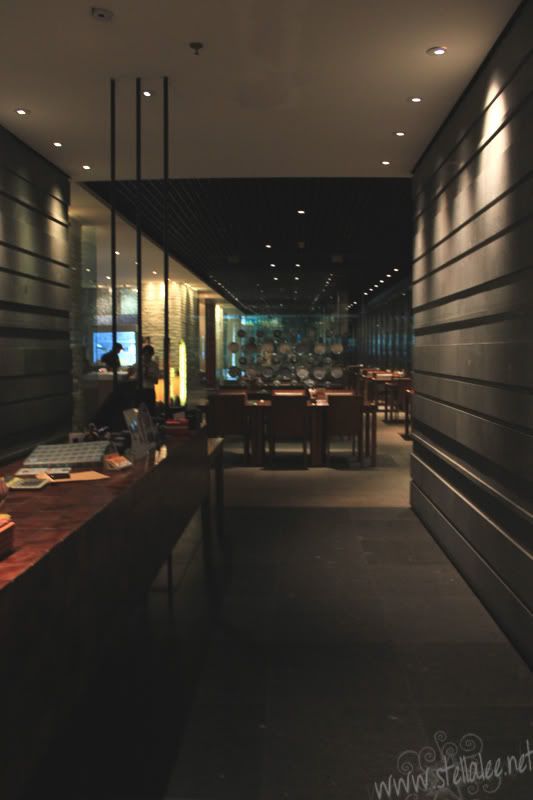 The restaurant's interior contains a lot of mirrors to make the restaurant looks modern, but it still has a bit touch of Japanese style for its wooden furnitures. My first impression when I went there is that the restaurant itself is really classy and cozy. They dont play loud music which is a good point because you can relax yourselves while eating there after getting sick of Jakarta's loudness and traffics. Here, you can run for a while from your daily life and enjoy an excellent service from their staffs, to make you forget your problems for a while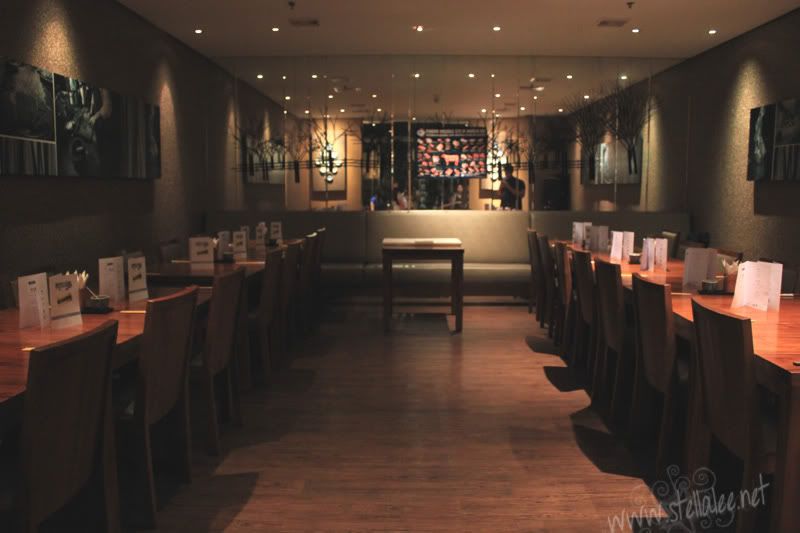 the room that Katsusei prepared for us, bloggers, a semi-private dining room that you can book if you hold a gathering with fellow friends
*
*
*
When we first reached there, we were served by kolak and a cup of sweet tea. Katsusei doesn't have kolak on their menu but they specially made this product for bloggers because of Ramadhan season, because mostly Indonesia people are fasting at this time
MC Adhi from Grand Indonesia welcomed us and gave a little bit of speech. He's really warm and kind, and he brings the audience to listen to him nicely. While listening to his explanation about the event, i was busily eating the emadame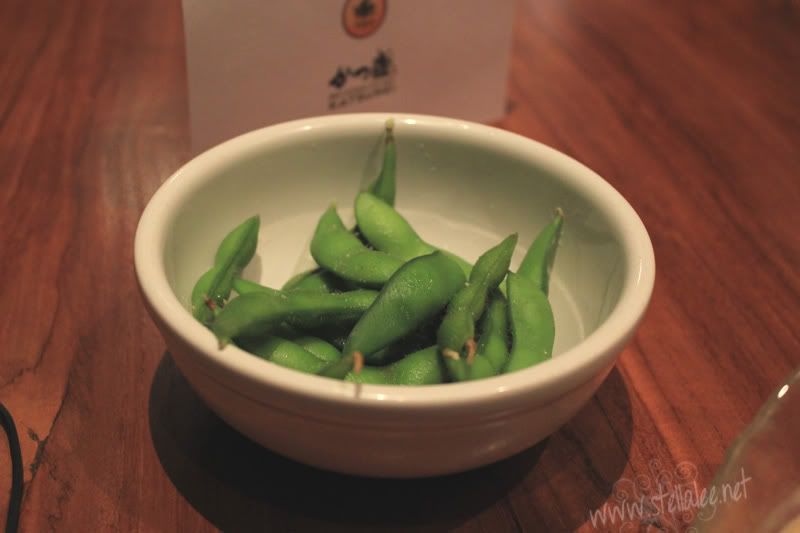 EDAMAME~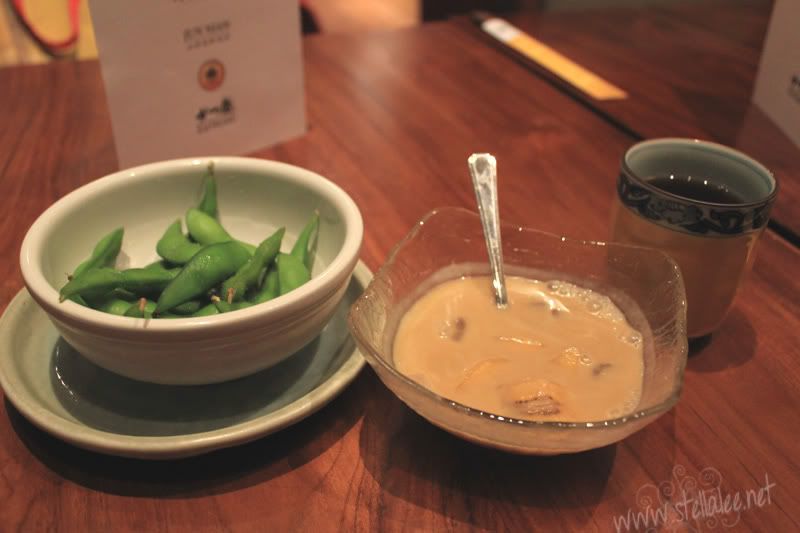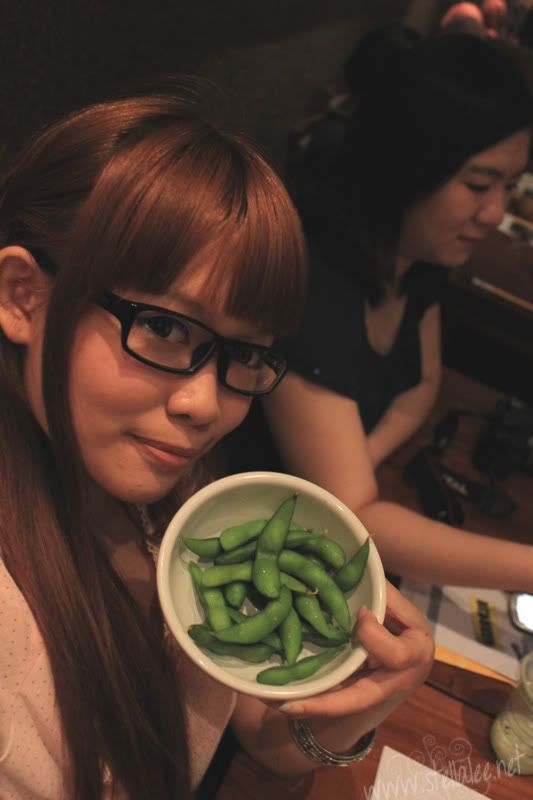 First time tried it *pity me* but I can say that their edamames are really fresh! I even finished 2 bowls of it! lol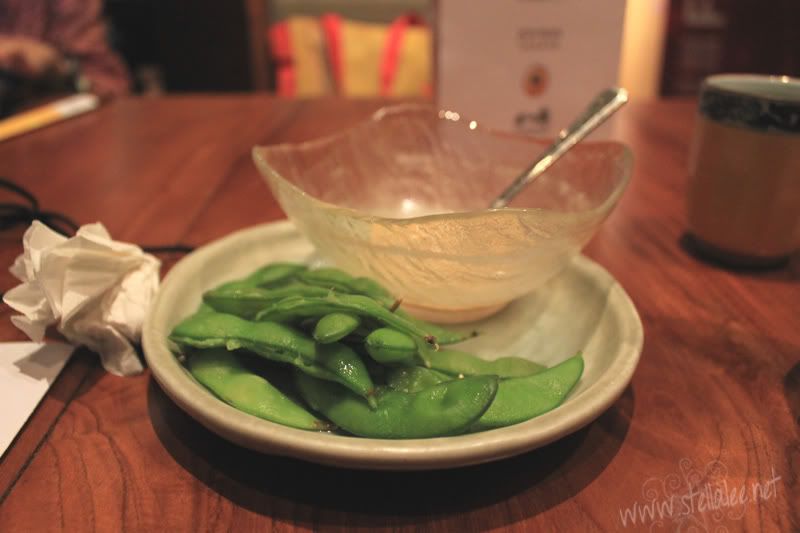 some of it *repent sin*
*
*
*
*
*
MC Adhi introduced the manager of Katsusei Restaurant, Mr.Priyo. He's explaining to us that Katsusei is the first Katsu Specialty Restaurant in Jakarta, and their first branch is located in Grand Indonesia, East Mall, Garden Distric 2, level5. They just recently have opened their second outlet on Plaza Indonesia level 1. They're originally from Japan and their first Japan store is opened at Utsunomiya, one hour from North Tokyo
Katsu is a japanese dish that's fried with panko[bread crumb] and we eat it by katsu sauce mixed with goma[gold sesame]
Any meats can be made as Katsu, whether its red meat, white meat, or even sea food. Katsusei imports their ingredients mostly from Japan directly, such as Hokkaido Scallop, and Yokohama Oyster. Their best ingredients are purposed for customer's satisfaction to receive the highest quality materials on their foods. Some of their top menus are beef katsu-nabe set, shrimp fry set, and beef mix platter for sharing. There's wanpaku set for children as well. And they also specially prepared Katsu non-halal [contains pork] which is made separately from other sets
bloggers listened to the explanation carefully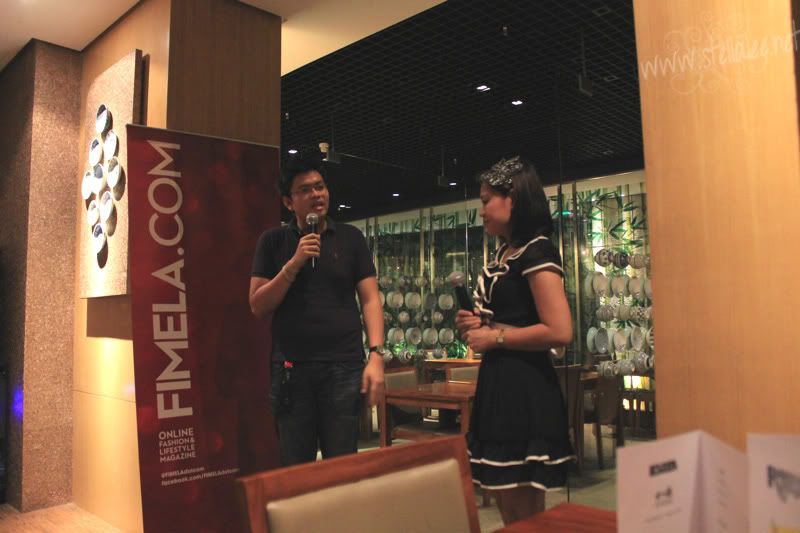 Miss Nuniek from Fimela(dot)com was explaining about Fimela magazine that's an online fashion and lifestyle magazine. Fimela Magazine is one of the sponsors for this event
*
*
*
*
*
Chef Irwan from Toranomon, Katsusei's sister restaurant, came to Katsusei to teach us about beef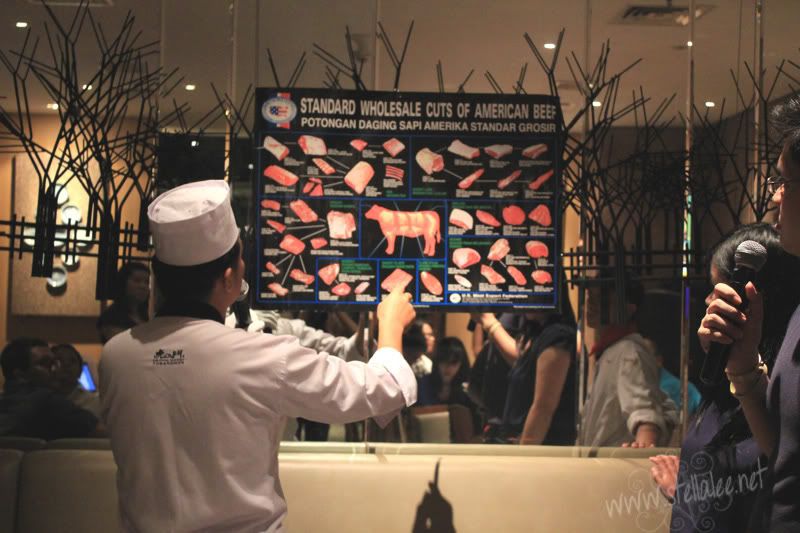 Basically, beef's are sliced to these sections, according to Chef Irwan =


Rib


Chuck


Short Loin


Sirloin


Round


Flank Steak


Short Plate


Brisket


Those sections can be divided again to another small sections that are usually used on restaurants. Take an example of short rib boneless that's taken from rib, chuck rib meat is taken from chuck, and tenderloin comes from short loin section, and so on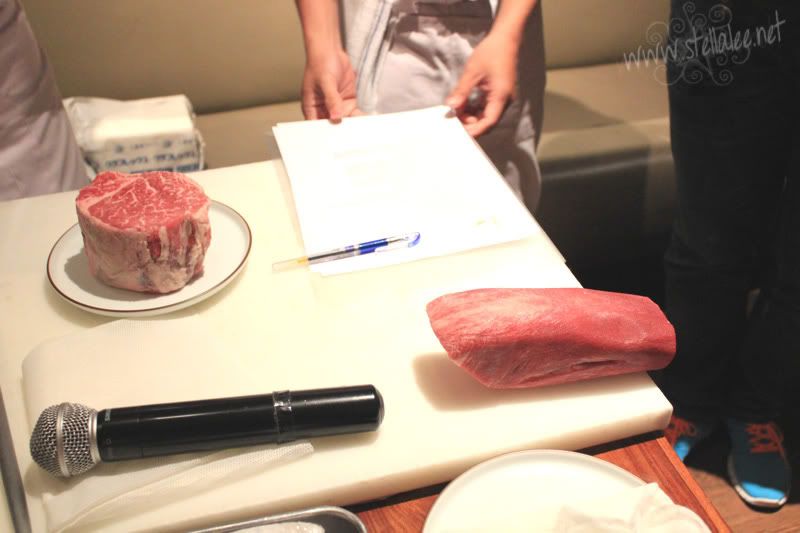 The right meat is not an ordinary meat, its
COW'S TONGUE!
According to Chef Irwan's experience, grilling wagyu beef shall not be over cooked / well done. Its best to serve it as medium or medium well because wagyu beef is really soft and tender because their fat is all over the meat. Therefore, cooking them shall not be too long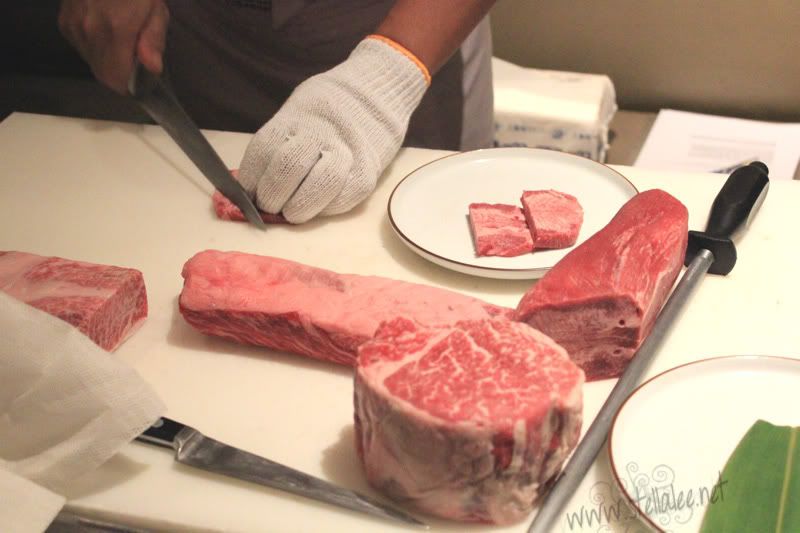 Look at how fresh and tender the meats are~!!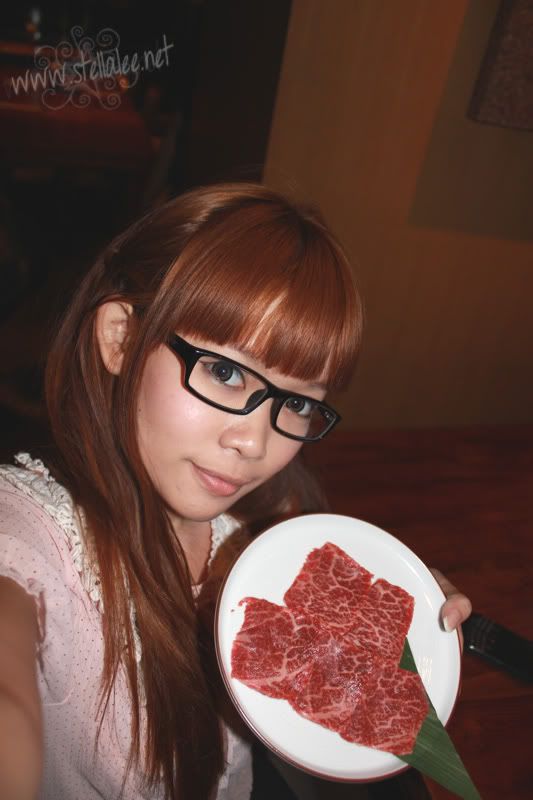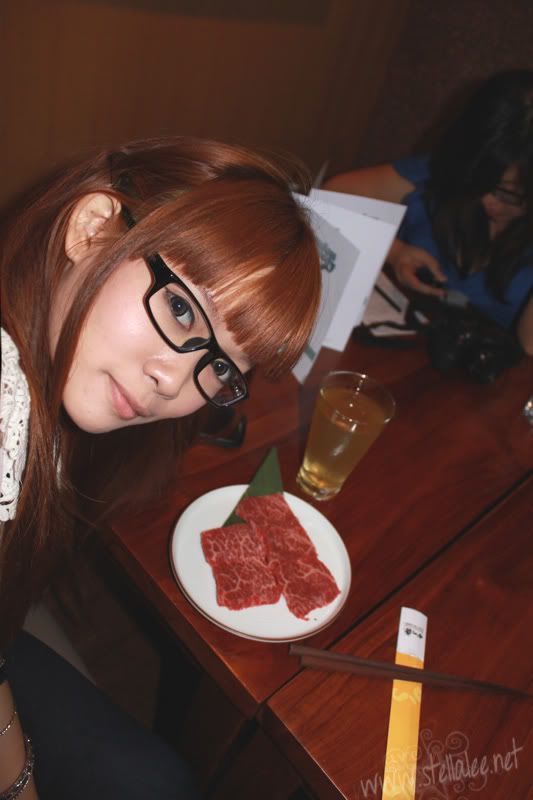 cant wait to try it!!
Chef Irwan and MC Adhi came to each table to explain about our meat samples, and you know what. Wagyu beef is different than any other beefs because of its tenderness. In Toranomon, wagyu beef is their top selling menu and they only serve high quality meat on their products.
Do you know, wagyu beef is not all is same. They have rank based on their marbling standart. MARBLING is the white pattern (fat) on the sliced meat, can you guys see it? The more the fat is, the higher the meat's quality is. And the highest rank for wagyu beef is 12th, and Toranomon uses the 9th rank! Amazing or not!!
*
*
*
*
*
So while the meats were cooked for us, we were served with other dishes!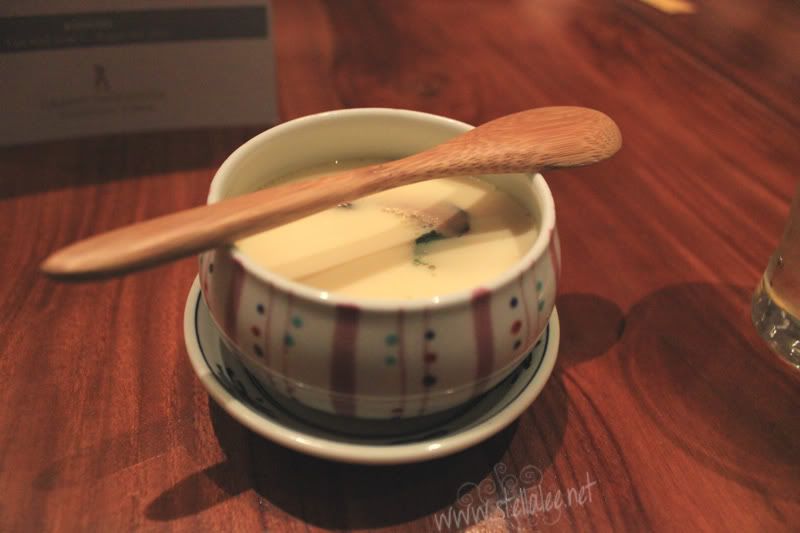 CHAWANMUSHI~!
It's gotta be the fluffiest chawanmushi I've ever tried so far!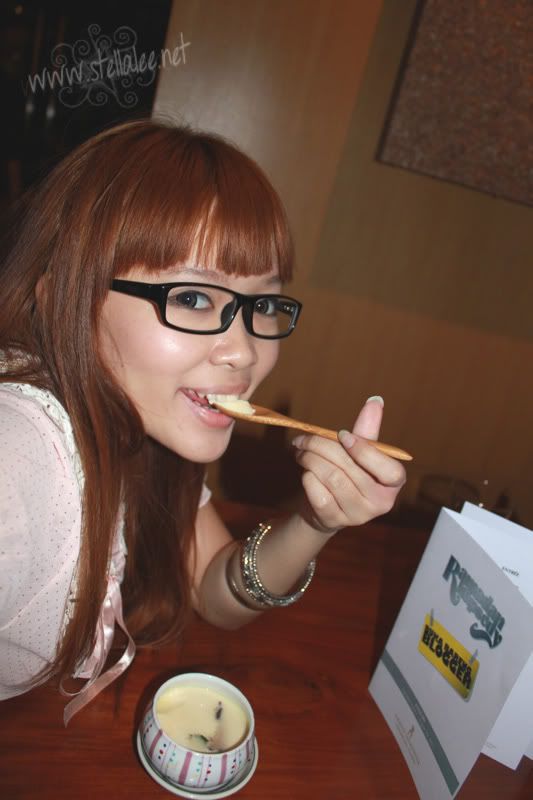 I even finished 2 bowls!!! so happy! But I wish they'd make it
a little saltier
see how fluffy the chawanmushi is!
Agedashi TOFU~!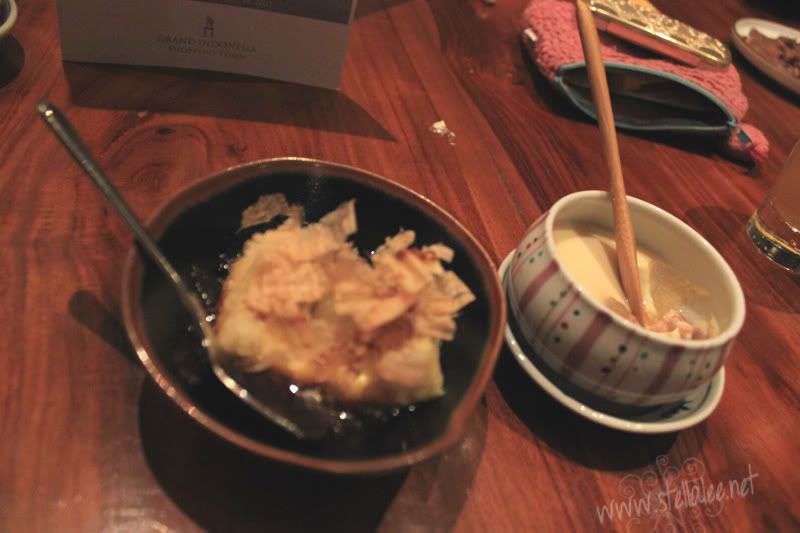 again, it melted inside my mouth once I swallowed it! OMG Super love it! Even they sprinkled katsuoboshi on top of it, love love!
*
*
*
*
here the meats!!!
can't tell which one was which part, just ate it randomly and all tasted so heavenly!!!! I'M CRAVING FOR MORE!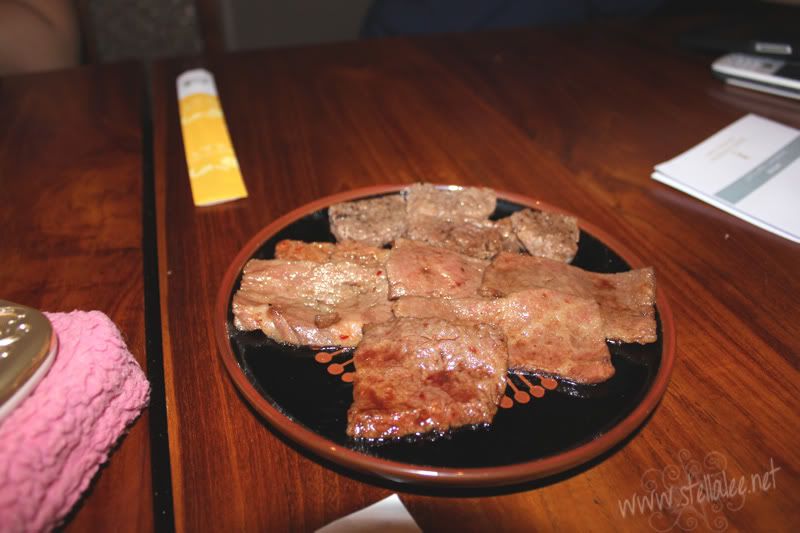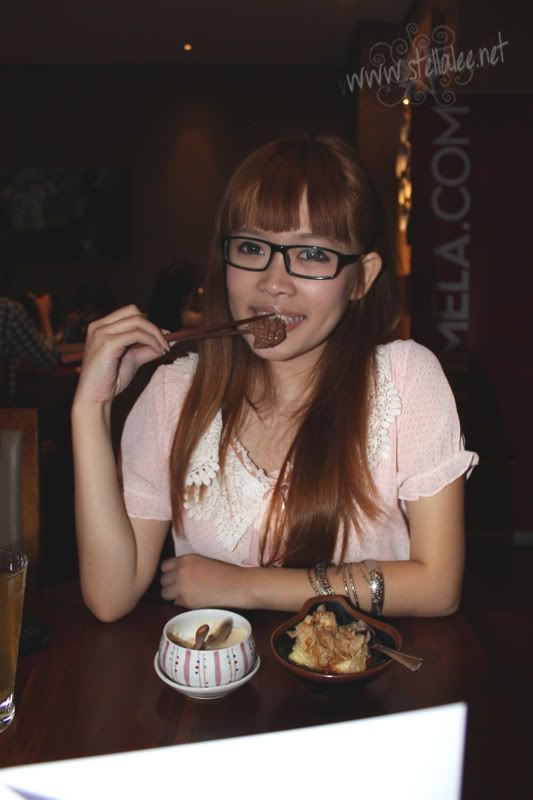 I tried the cow's tongue for the first time, and its like, seriously, I never thought that tongue could be that yummy! Words couldn't describe how much I love this! You've just gotta try this by yourself because its just heavenly delicious!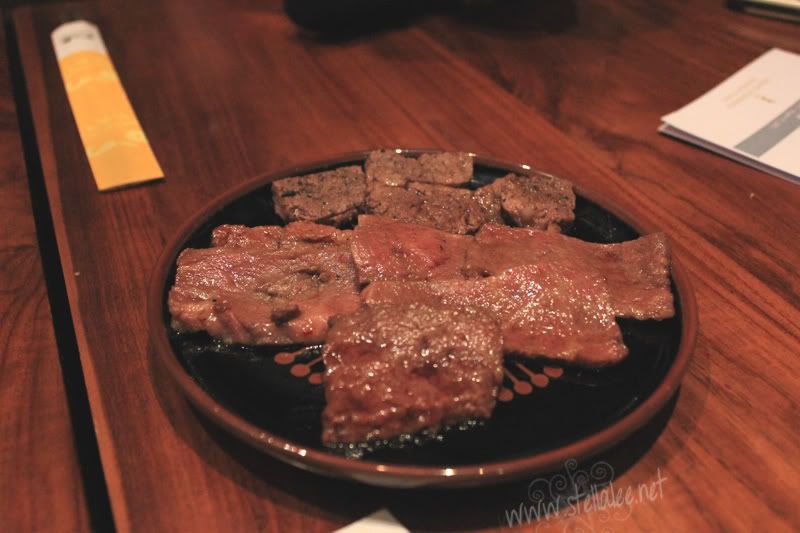 So happy ate it! I even forgot my diet and just shoved all the meats inside my mouth! Okay , and I know that it contains a lot of fat, but hey come on, these meats are too good to be missed!!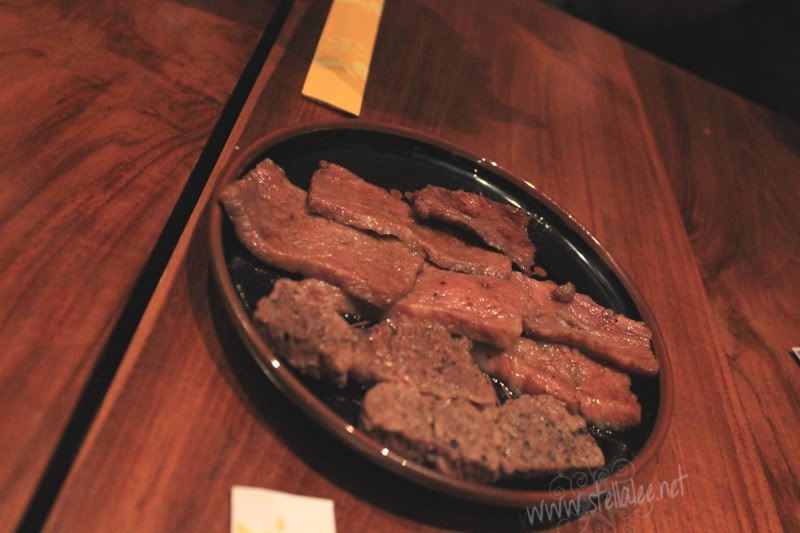 I'm craving for these meats more! I wish they'd serve me 10 plates of it, and I honestly couldn't resist the juiciness! other beefs tend to be chewy but it just melts as soon as you swallow it. The best beef I've ever tried! And the best meal I ate that night. I want more, Katsusei! Please please please! *teary eye*
*
*
*
*
*
Okay, so the meal came one by one even before we finished the last one, and this time its UDON!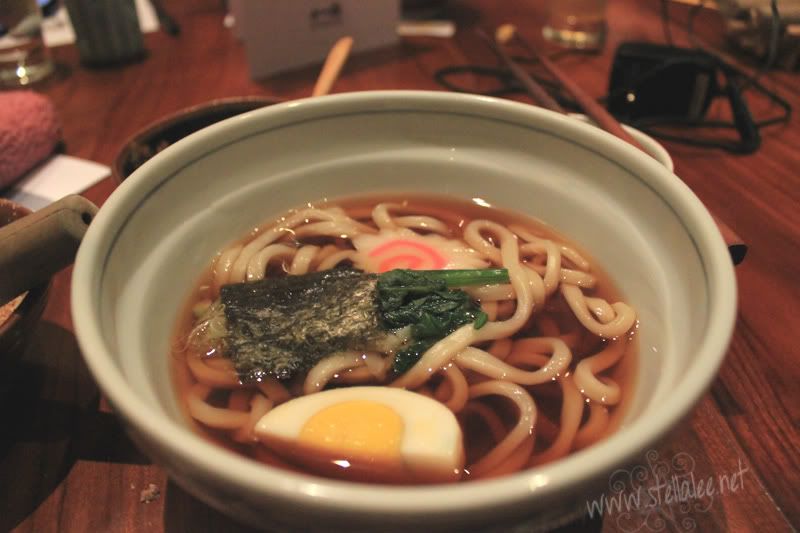 Japanese Udon!!! Big Bowl OMG!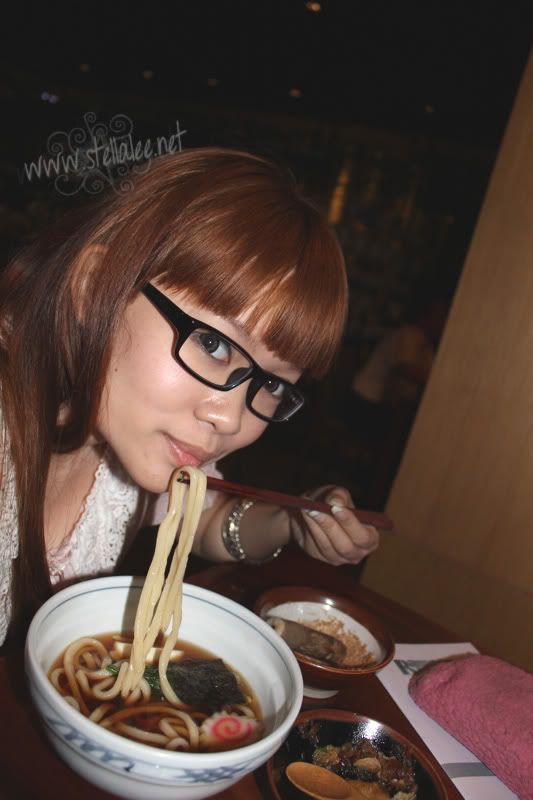 the udon once again, melted inside my mouth. I seriously wondered whether Katsusei provided bad meals because all the meals that had came so far are really tasty and all melted inside my mouth! Just kill me already with all these excellent and high quality foods!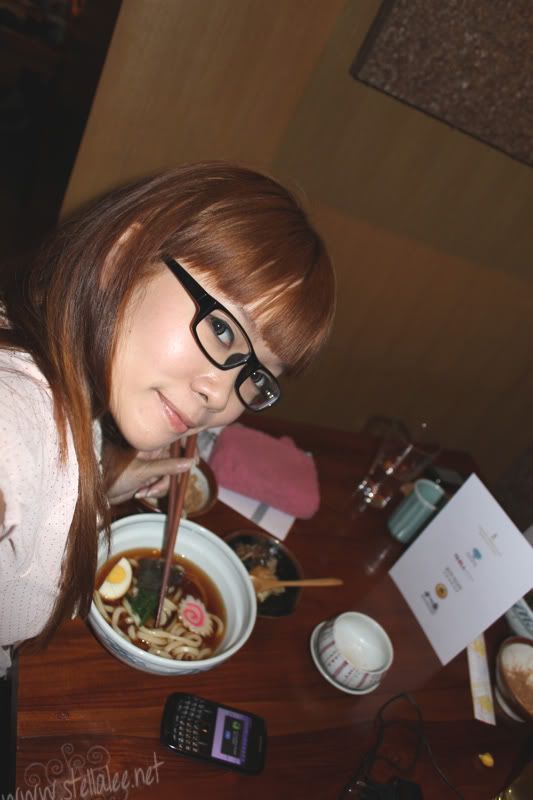 now I felt like eating Udon in Japan
*
*
*
*
*
Here comes the exciting part! Katsu Platter!
Hey wait, the katsu hadn't been served yet, we had to mix the sauce first by ourselves!
Received sesame seeds on a bowl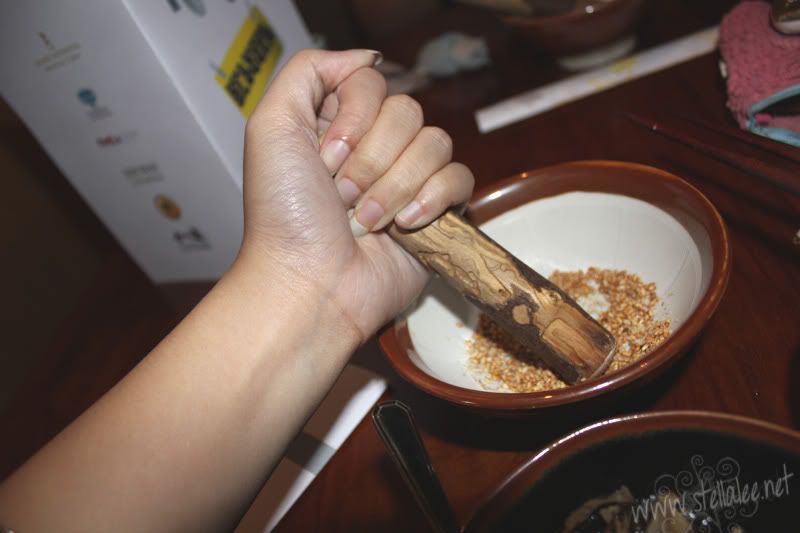 now we ought to scrunch it <3
think of it as exercising your arm, ladies! lol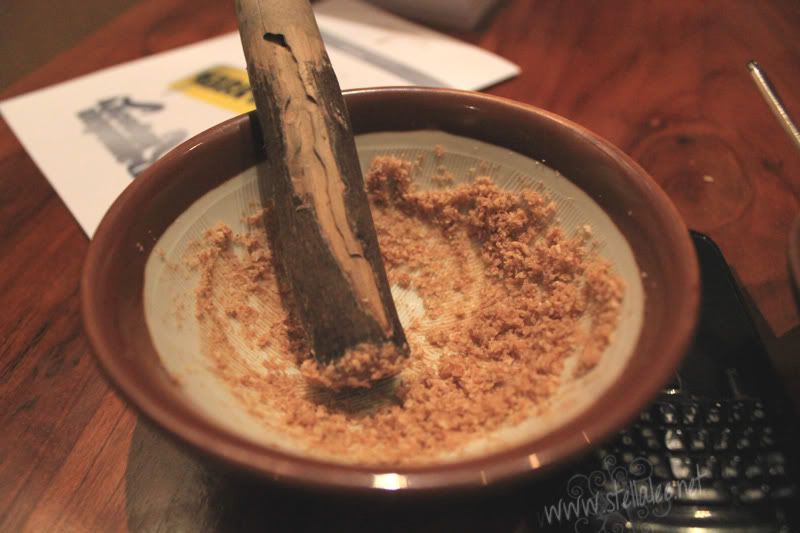 until it became like this~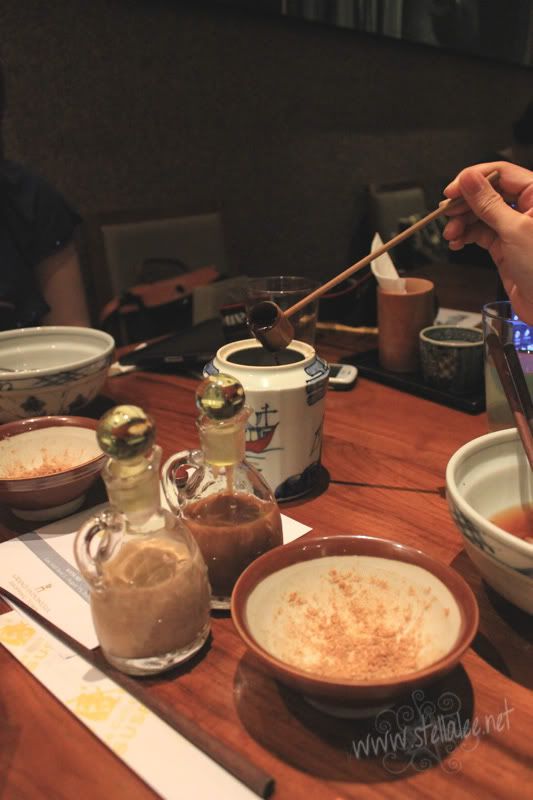 and so we put the sauce inside the bowl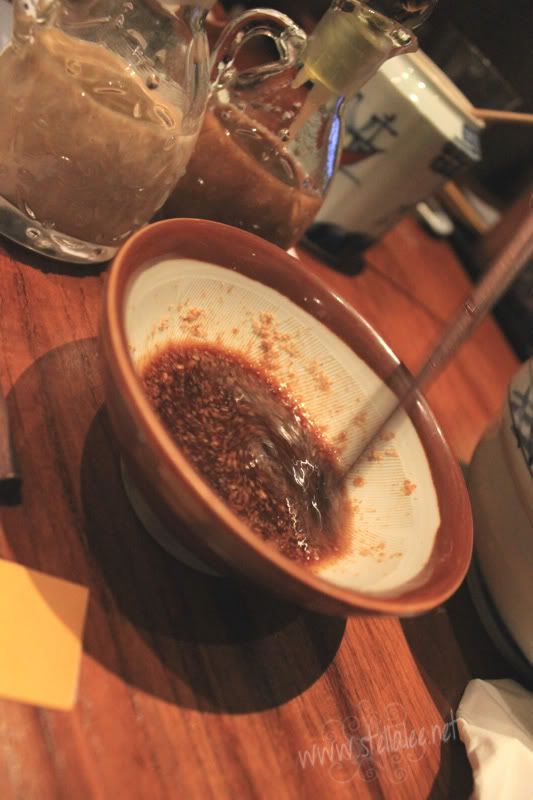 and mix it well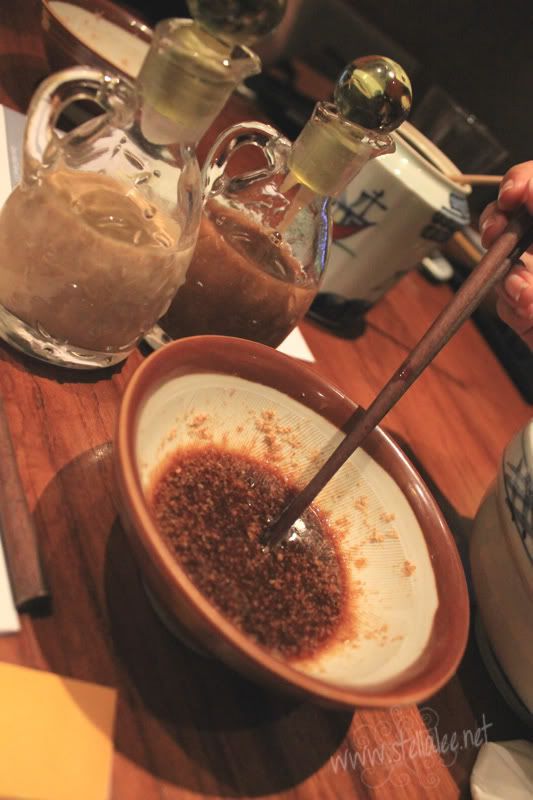 the special Katsu sauce was ready!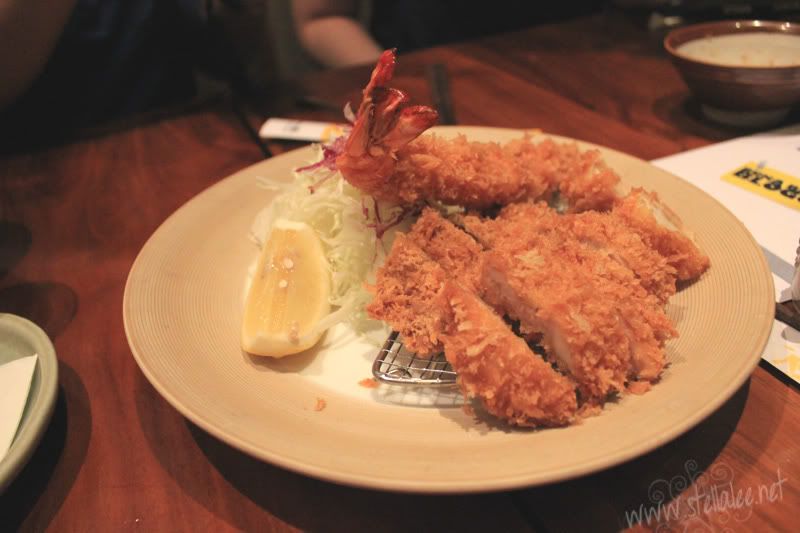 The almighty katsu platter had come!
so happy!!!!!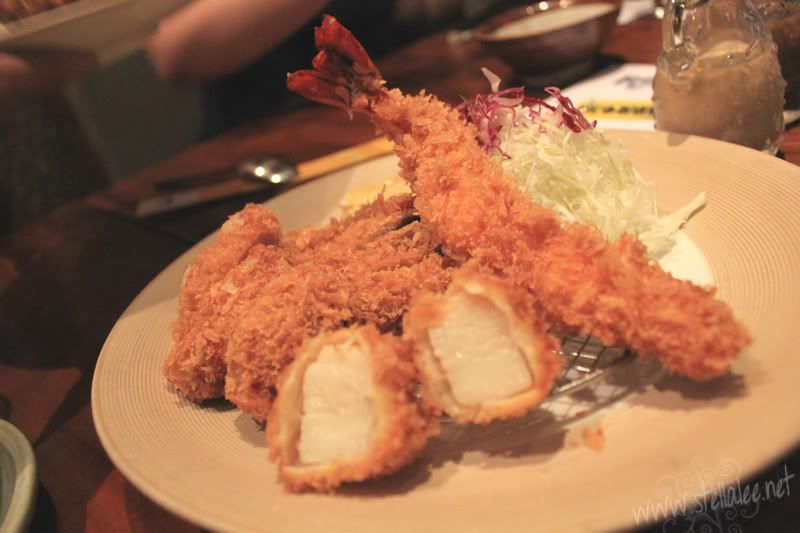 It consisted of beef katsu, chicken katsu, shrimp katsu, and scallop katsu!!
AND SEE HOW BIG THE SHRIMP WAS!!!!!!! *jawdrops*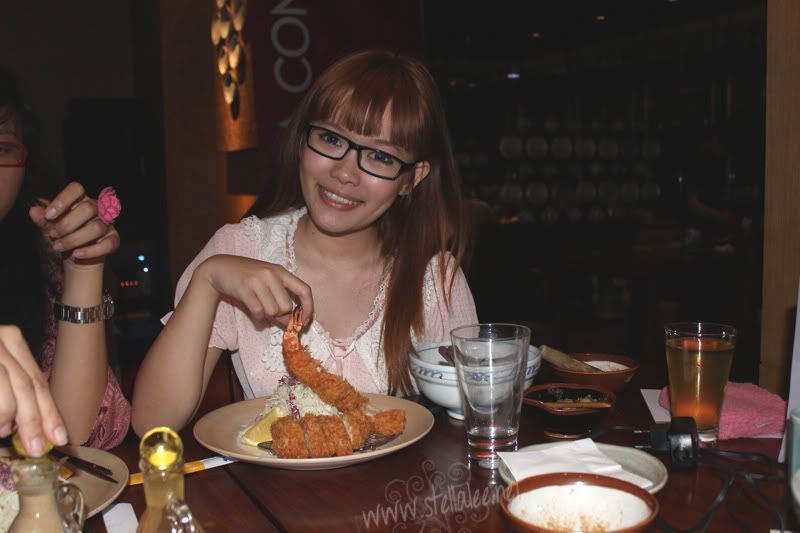 The katsu was really crispy outside but soft inside, and when I used the katsu sauce, the mixture of sweet and sour with the katsu really made a good combination and you couldn't say no to this.
And the twist point of all these foods after we ate all of them, MC Adhi told us that what we ate at that time were only SAMPLE SIZE!
the real size when you purchase the food on Katsusei will be bigger and will contain more products on it!
like, what??? It's really big size meals already but in fact its bigger than what we ate? omg i cant believe it, ladies, forget about your diet here ok!
*
*
*
*
*
Dessert time!!!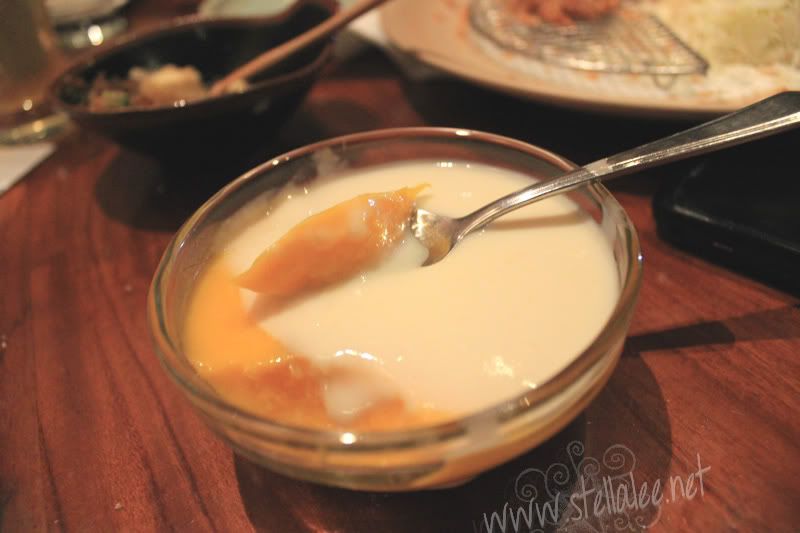 Mango Pudding!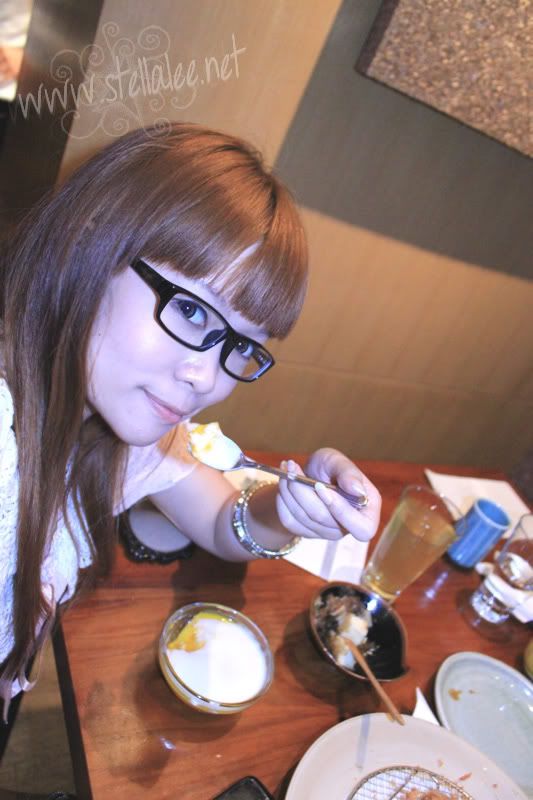 As for the pudding, I think it's so-so because I have eaten better pudding somewhere else but its still worth to try because of its texture and sauce. I wish there would be mangoes slices inside the pudding though!
And macha ice cream!
I dont eat anything related to tea so I only tasted a little and didnt like it, but other bloggers love it. Its just because of my preference ok? :)
*
*
*
*
*
Overall, I really had a great time in Katsusei back then. And I increased my waist size by 5cm after I finished all the meals! *cries* I did diet so hard for months and lost weights but their foods successfully destroyed my body shape. Katsusei, please take responsibility of this! Your foods are too tasty until I can't stop eating and I end up getting fat. I hate you <3333
Although I do have one suggestion for them to make their menus a bit smaller than the original sizes. The sample size that I had that night are more than enough for Indonesian because we don't eat as much as Japanese. Therefore the price can be a little cheaper than the current price. I believe it will attract more customers as well
You all can visit katsusei if you'd like to try their menus. I honestly say, it's such a delightful dinner and a joyous time I had there. You wont regret it
Grand Indonesia, East Mall Garden District 2, Level 5
Jl. MH Thamrin No. 1 Jakarta 10310
Ph: +6221 23580060
Fax: +6221 23580059
http://katsusei.co.id
http://www.facebook.com/katsusei.indonesia
http://twitter.com/Katsusei_jkt
Thanks for Katsusei and Grand Indonesia to invite me for such an amazing time, I adore it so much!